HELP!!!
---
I have a 1994 V6 that the temp sensor isnt reading, the gauge just shows nothing. Anyone know where the temp sensor is on these things?! Im going crazy trying to find it!
ANY HELP will be GREATLY appreciated!
Another thing... What is this sensor for? (Its the one on the right side of the pic..)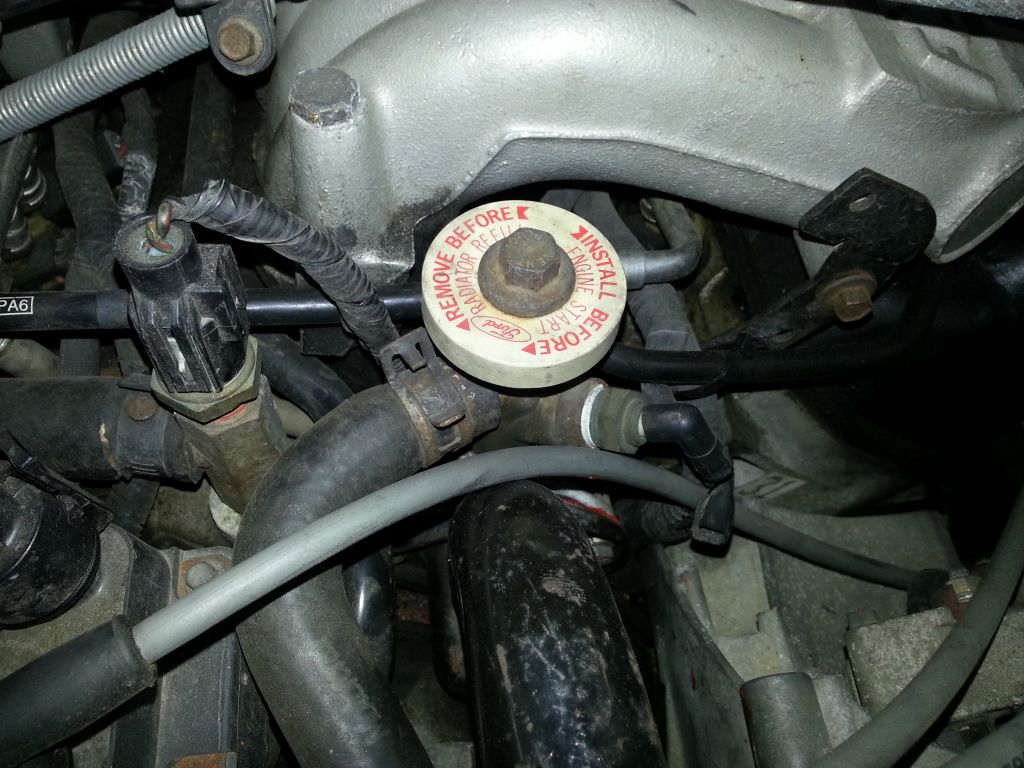 Here is another pic of the sensor...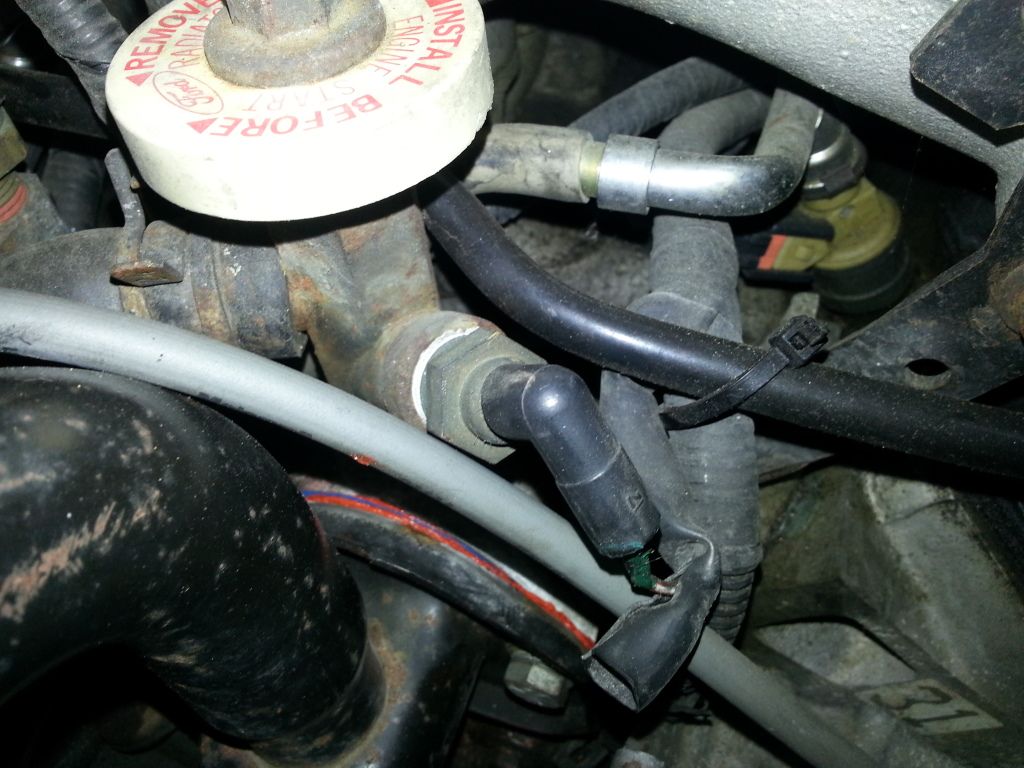 __________________



__________________
98GT- CAI,Steeda Tri-Ax,o/r H, Underdrives, toon, more to come!
94V6- CAI, true duals, underdrives. the playtoy