Hey im new here and I was hoping to maybe get some help! I ordered the sr performance coilovers and caster camber plates from americanmuscle.com and they just came in. I went to install them but came across a few problem as usual. There are no instalation instructions provide nor any on there website. Ive looked around also but havent found anything. The camber plates came with another set of the plates that rest ontop of the spring and the shock tower, not quite sure the name but i have pictures. Anyways just using the ones that came preinstalled on the coilovers doesnt seem to work, the spring doesnt compress enough to allow the bolt to extend far enough out to get the nut on at the camber plates. Wondering if the ones preinstalled are for use with stock strut mounts and the ones that came with camber plates are for use with the camber plates i mean it makes sense. But the way it looks, looks wrong, because theres no rubber boot for the metal sleeve. Heres a few pictures, im not sure how well you guys will understand this.
Left is the top part the way they came, Right is the pieces that came with the camber plates.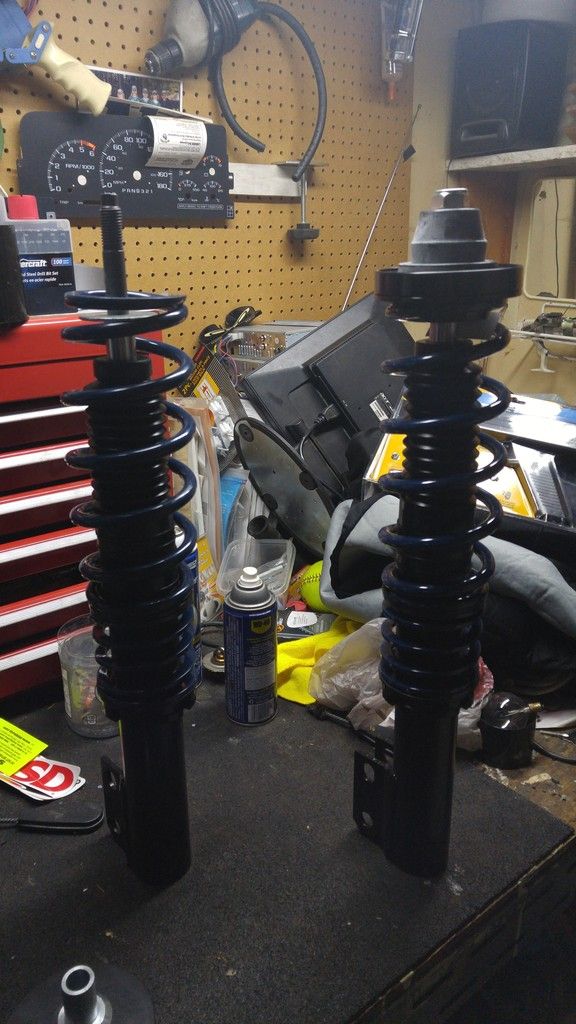 Here you can see on the right the way the coilover came in the box.
So my questions is what goes where basically ...