Re: Any screaming yellow mustang with black stripes?????
---
Mine is the one with the 20's, both are painted, one is gloss, one is flat black....
I didn't know this person, when i spotted the car, I stopped and I met them on vacation a couple years ago...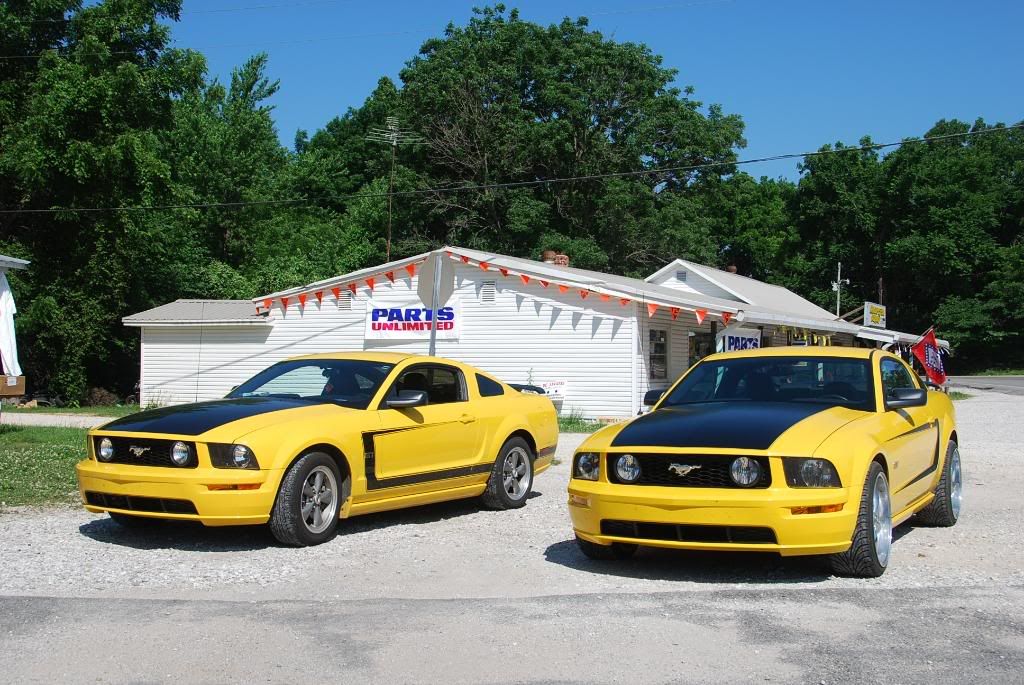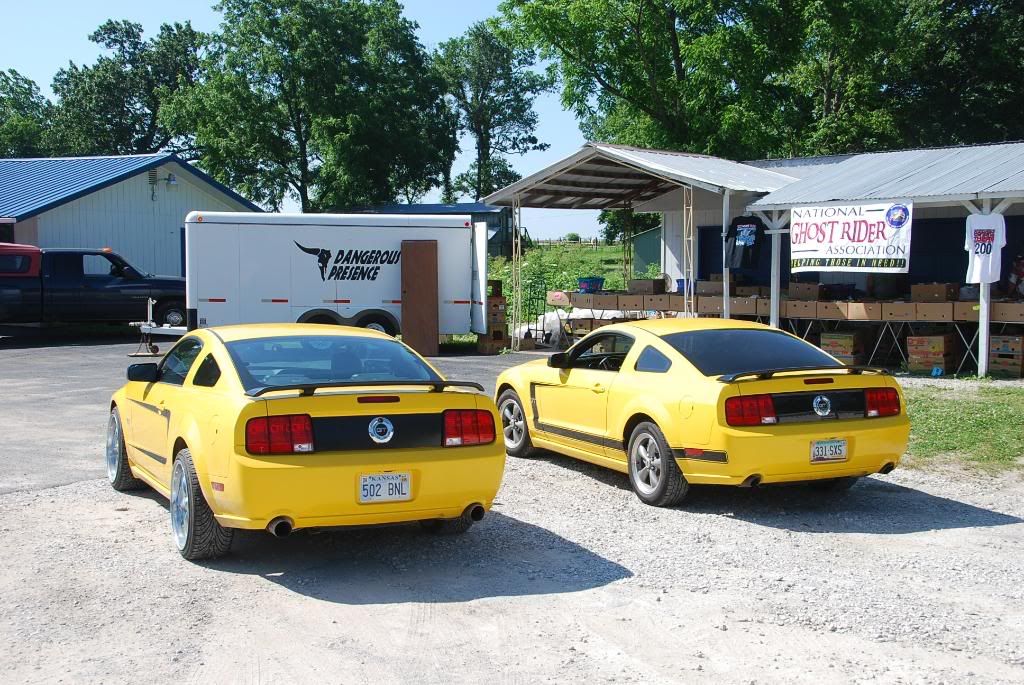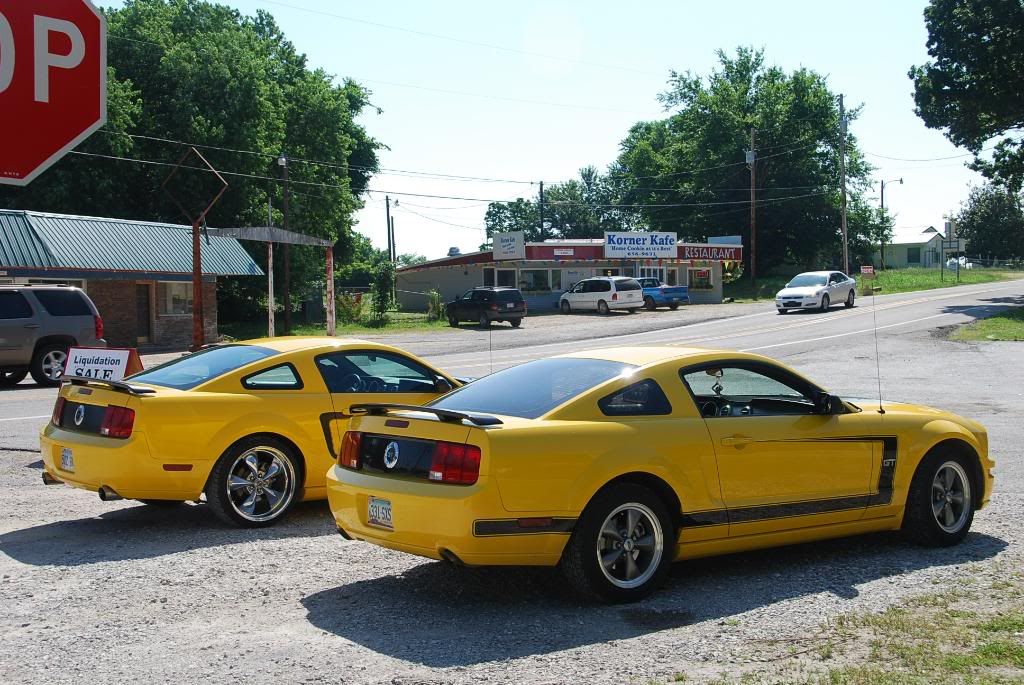 In front of our house..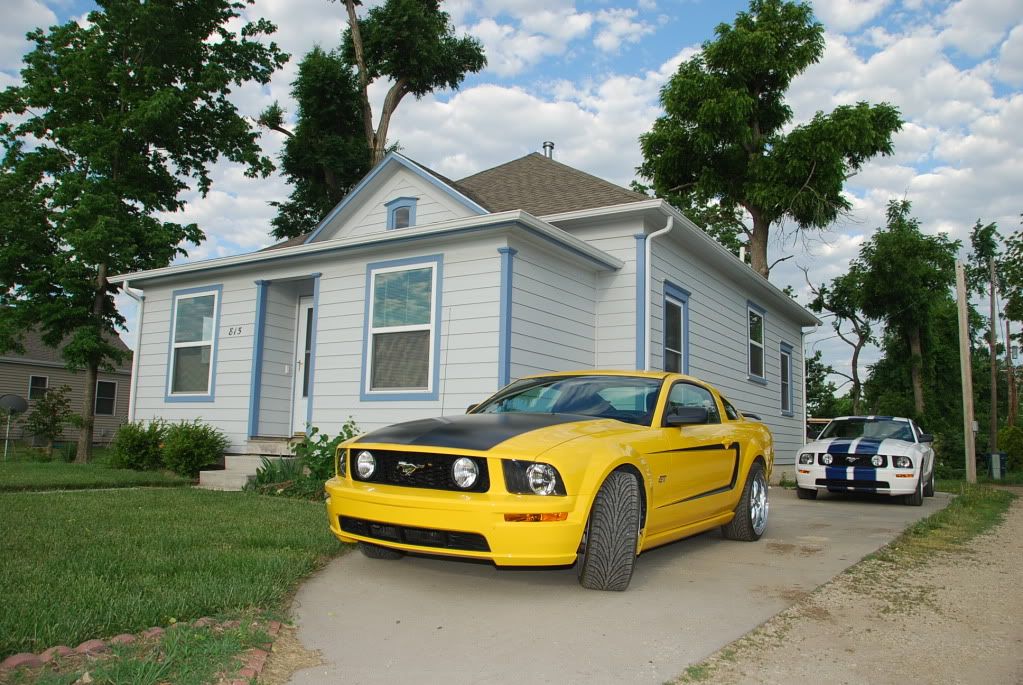 __________________



__________________
07 Roush 427R, Brembo 14" rotor and four piston calipers
05 GT Mustang, FRPP, FR X pipe, Hurst short throw,
American Racing Torque Thrust 10X20 wheels,
Granettelli tower brace, custom painted flat black grafix, Yellow Optima