Had a couple buddies go to a track in fort worth/dallas. Decided Id bring the coupe up.
Motor is still the BB motor, with a carb. TheT45source T45 trans. Still shifting at 8k...etc etc.
Only change since the last time at the track is 31 spline axles, mini spool and 28" slicks.
Shake down pass with the 28s. On motor. Launching at 4500.
1.62 60ft
7.04 @ 102mph
PUlled it around and let her eat. Not a 100% full pass. Didn't want to break before I could spray it. Left at 6000.
1.41 60ft
6.63 @ 102
I was happy with that, but I wanted to get a 6.5 which I think it was capable of, just didn't want to break. So I cooled it off from its hot 172* temp. lol
Turned on the bottle and got after it. sprayed out of the hole...but when I shifted 1-2...the micro switch bent and deactivated. Leaving me NA for 2 and 3...
1.38 60ft
6.33 @ 105mph
I fixed the switch...let it cool again, and came back around. Let me tell you.
Nitrous
and a light car, it insane. It scary. I hit it, and it hooked and rolled out, then second pulled the tires again, and got a little sideways, and I eased out and hit third and it went violently towards the wall and then I fought it back and forth 2-3 times...I saved it...but it was scary.
1.366 60 ft
6.56 @ 81 mph coasting.
I collected myself and checked tire pressures and looked the car over and tried it again. This time the car left hard and straight and shifted great on 1.2 but I got excited and missed third..
Cant find that slip. Probably threw it out the window I was so pissed.
Let it cool down again. Heard they were closing, and to get to the lanes if you wanna run before they close. So I hurried up and got in. Needed some clean N2O passes. As I was coming up to the lanes...a Iroc-Z type camaro asked if I wanted to 'line em up'...his friend was pretty cocky about it. I just said sure. Did my burnout and ran like he wasn't even there. I did hit the limiter in 2nd. It goes through the gears so fast!
1.42 60 ft. Track was cooling off FAST...42* outside
6.19 @ 111mph...
Camaro wasn't even close. lol. I came back around for a back to back pass...I was going to be alone...after I did my burnout...the track official pointed at me and asked if I wanted to 'run again'...and I look over and see the camaro again. I give him a thumbs up...and smile in my helmet...
There were ppl betting on our cars in the stands. lol. It was funny. Hit it again. Missed third and got it back in and pulled the rest of the way. Bottle pressure was down a bit..
1.40 60ft
6.46 @ 107mph.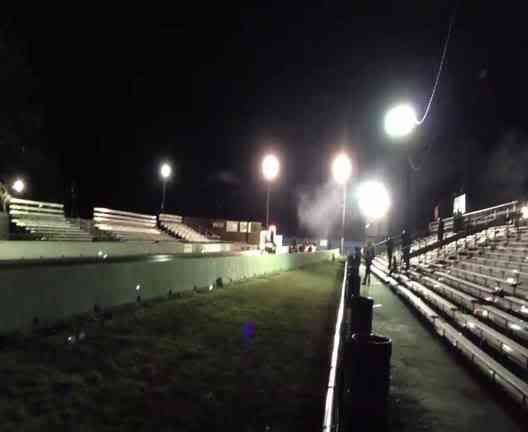 All in all I had a great time. Nothing broke. Car ran like a Sum-*****. And I think it has more in it NA and spray. I think I can get sub 1.4 60s NA and 6.5s, and 1.35 60s on spray with a 5.9...