Hello Everyone,
After selling my LSX Swapped Caprice, Christine (my very first car that I have kept for 18 year) and my Fox Mustang GT, I was finally able to get this.... a Kona Blue,
2012 Mustang
GT Premium, loaded with Heated Leather seats, Shaker Stereo, HID's, 19" wheels, Remote Start, Sync, Mycolor, etc etc
.
.
.
.
.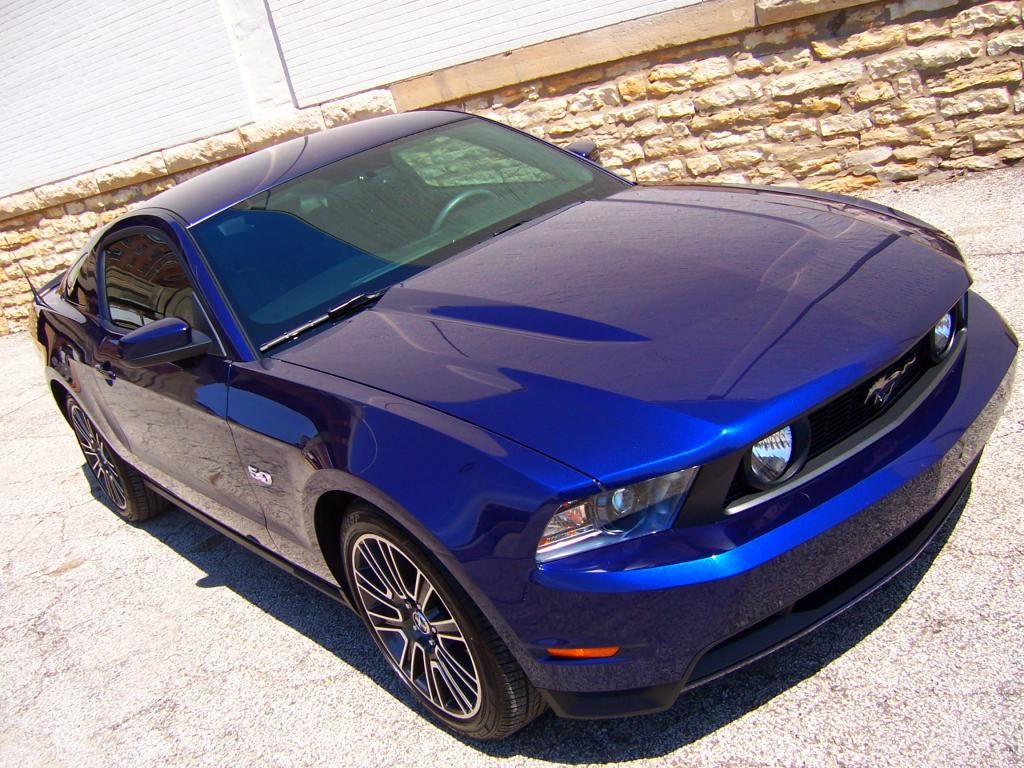 .
.
.
.
.
Kansas Speedway (Kansas City's Nascar track) had a "Fan Appreciation" night and I was lucky enough to get a "Pass" to take my (bone stock) 2012 Mustang GT 5.0 onto the track.
My friend Tommy went with me and got some killer pics on his cell phone, and I even managed to get a couple (crappy Blackberry cell phone vids as well).
They had "Pace Trucks" and Motorcycle Cops out on the track to keep people at the event "speed limit" of 60-65mph... needless to say, we didn't exactly follow the rules to a "T" and managed to get up to around 120mph or so lol.
We had a total blast to say the least!
.
.
.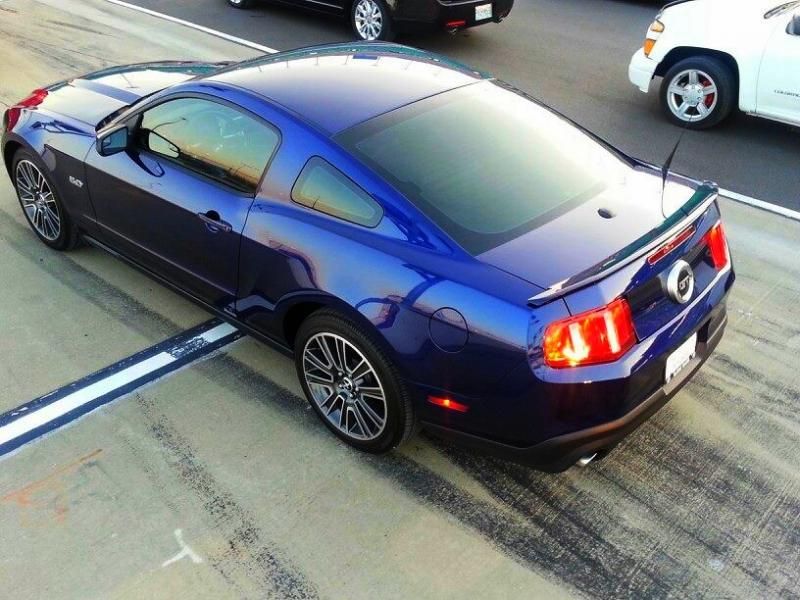 .
.
.
.
.
This is my first set of pics with Roush rear "leveling" springs, AnchorRoom tinted vinyl sidemarkers, fogs, and taillights, and GT500 axleback as well as a Xpel Ultimate "self healing" clear bra all installed.
Sorry for the lack of quality, my digital camera is like 10 years old lol.
.
.
.
.
.
.
.
.
.
Thank you for your time!