guys and gals we are going to try something new here.
rules to this game
1) I am leaving this open until Friday June 15th, 2012.
2) Take your time and place a bid
3) Bids are sent to me via 'Private Message'
4) Post a 'Comment' here stating you made a bid (do not list your amount)
5) Highest Bidder Wins
here are the product details
these wheels are plastidipped.
they come with Cobra Centercaps.
tires are 245/45/17 on the front, and 315/35/17 on the rear.
front tires have 7/32, rears have 5/32 tread
wheels are better off if you remove the plasti dip and have them either painted or powdercoated.
passenger rear wheel was tested out with some orange paint (under the dip) will need the most work to get back to basecoat. not by much, just some good time invested.
any other questions feel free to ask. either pm or text me, 614 623 8743.
happy bidding!
Josh
passenger
right rear
passenger front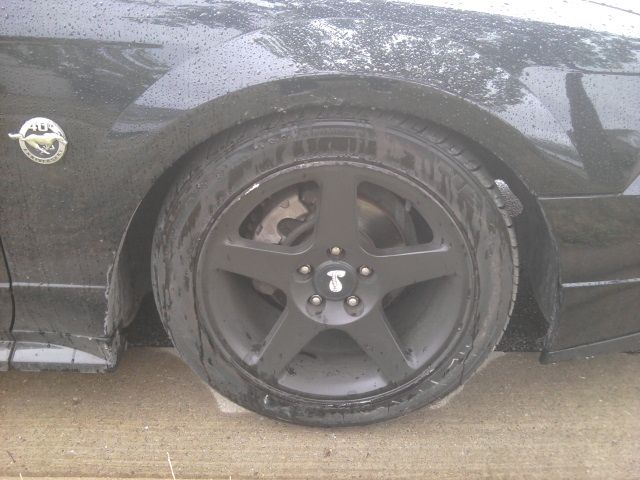 driver front
driver rear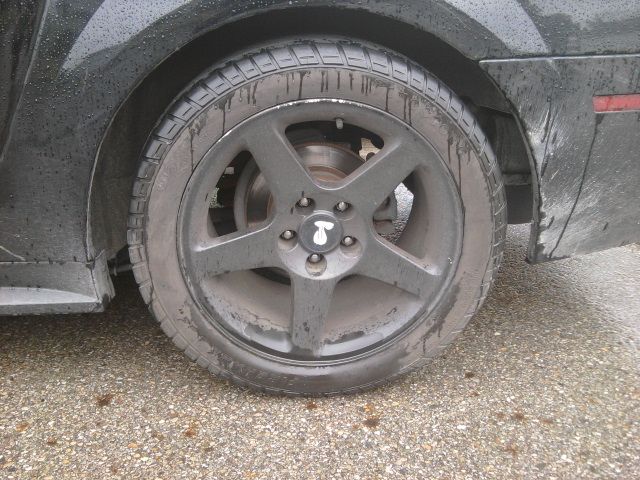 driver side
have to make room for these bad boys
__________________