Cobra Mach 1 timing gear set and cams
---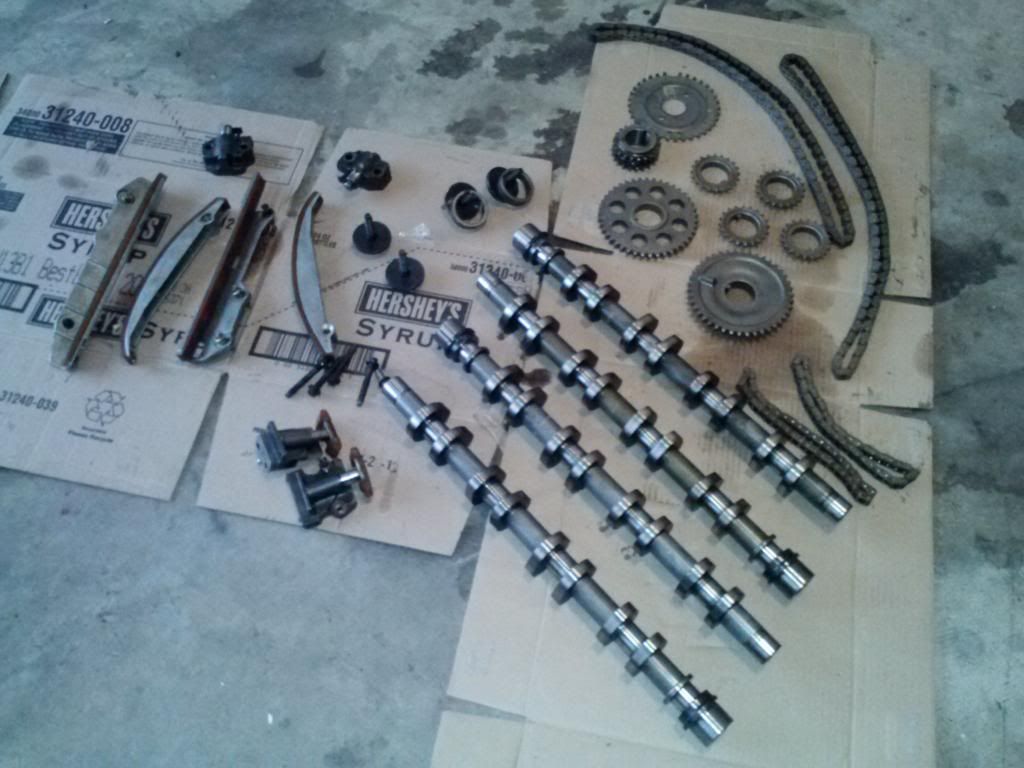 I have a couple parts I am trying to clear out of my garage. Here is the following.
Timing gear set from my 2001 Cobra and exhaust cams 89k miles, intake cams from a 2004 Mach 1 51k miles.
(NOTE: I am missing the top runner pads that go on the secondary chain tensioners **as seen in picture**) $250.00 obo plus shipping
If there is just a part you are looking for (a gear or just the cams)let me know. thanks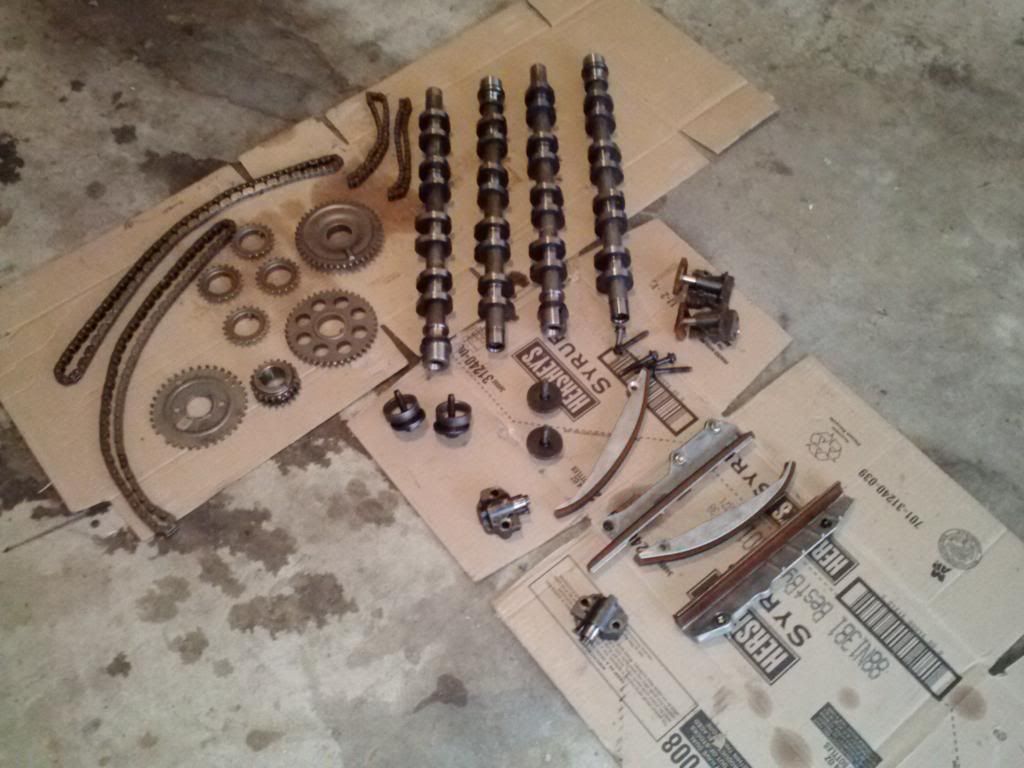 __________________
2001 SVT Cobra 04 Mach 1 motor & trans, 01 Cobra cams, bassani x, flowmaster catbck, JLT CAI, 4.11 gears, Tokico D-specs, eibach springs.