so, with the flooding and everything I've had a lot of unexpected expenses. Therefore, at this time... these are worth more to me sold than sitting here waiting to go on the car. All of these are brand new.
We'll start with the Maximum Motorsport C/C Plates: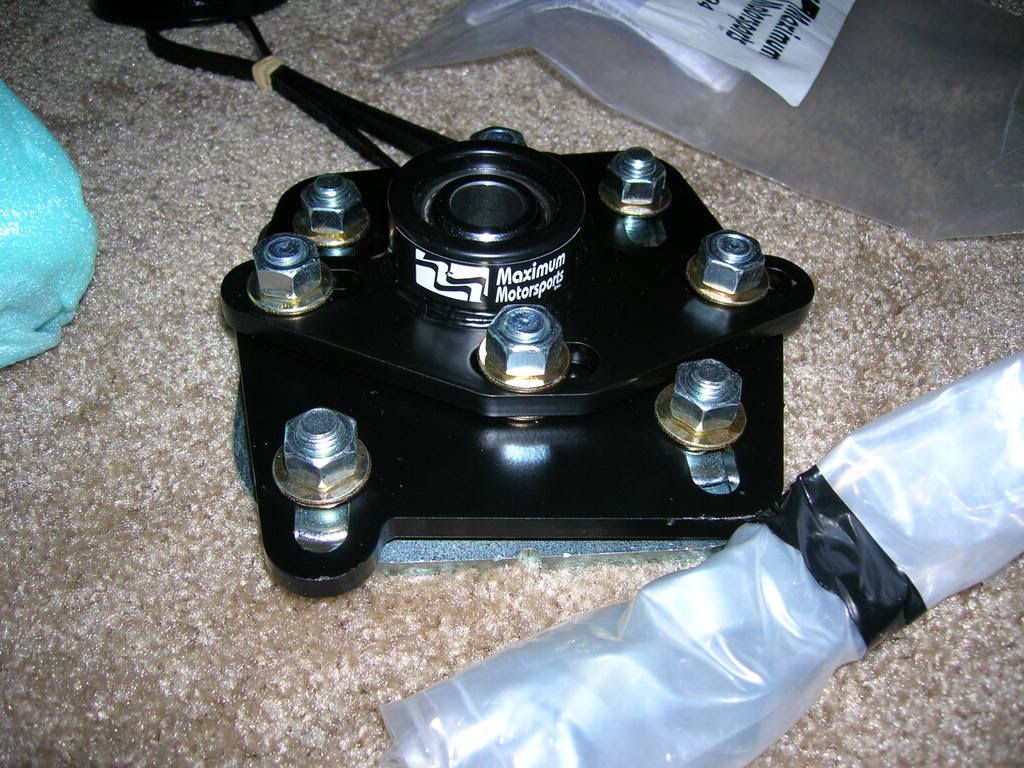 I loosely assembled the two parts to make sure everything was included and such.
Here's the link to purchased place:
Maximum Motorsports Caster/Camber Plates (94-04) at AmericanMuscle.com - Free Shipping!
So AM has them for basically $200 shipped. Being brand new, I'd like to see $170 shipped.
Now to the Tokico HP Blues. They are also brand new in the box.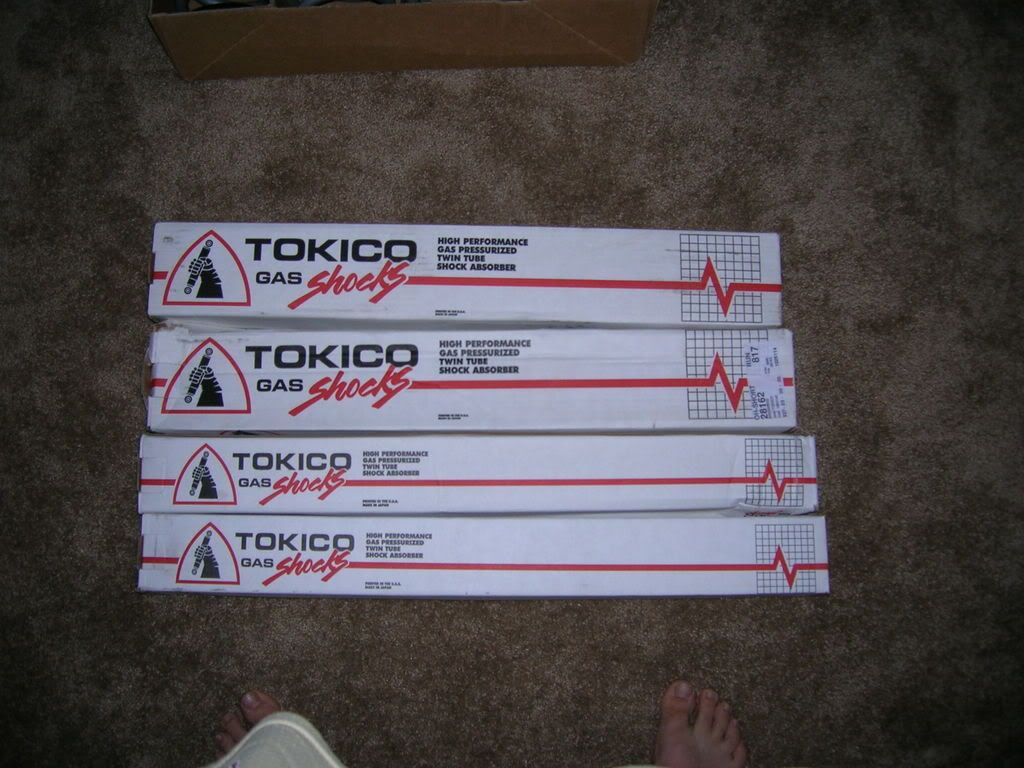 I'm not sure if you can see the link here... but here's the eBay listing where they were purchased:
eBay Motors: 94-04 MUSTANG GT TOKICO HP SHOCKS & STRUTS PACKAGE (item 330241882857 end time Jun-10-08 19:41:41 PDT)
It lists them for $279 shipped.
Being brand new in box... I'd like to see $250 shipped.
Lastly, we have the Eibach Pro-Kit springs. I have wrapped the ends as well as sprayed a rubber coating on the ends. If you wish for only springs, I'm sure I can remove the end cappings. Otherwise I'll be more than happy to leave them. Link:
and here's a link to the purchase place:

Unlimited Performance Racing Products On-Line - UPR Pro Kit Mustang Lowering Springs by Eibach 79-04 4cyl. & V6

They list $179 unshipped. I'll start the offer at $165 shipped.

$250+$165+$170 for all three would yield $585 shipped... but being a special purchase I would go for $550 shipped for all three. If you want individual parts, I'm going to wait a week or so for those that may want to purchase all three.

__________________

__________________
SOLD!
2002 Sonic Blue GT, 5 Speed
Mods: MGW Short Throw Shifter, Mach 1 Brakes
Hypercoated Saleens, Eibach Pro-Kit, Bilstein shocks/struts, Borla Exhaust, Steeda Wing, 03 Cobra hood, Cobra mirrors, 03 Cobra Front Bumper, smoked fogs/headlights, 03 Cobra side skirts, Grill Delete, Mach C-pillars