I was told my T-45 transmission has a very slight bend on the input shaft, however after testing a spare clutch disc on the input shaft, I fail to see how there is a bend. I was able to slide the clutch disc onto the input shaft, however it didn't quite make contact with the throwout bearing guide.
This picture shows the flywheel side: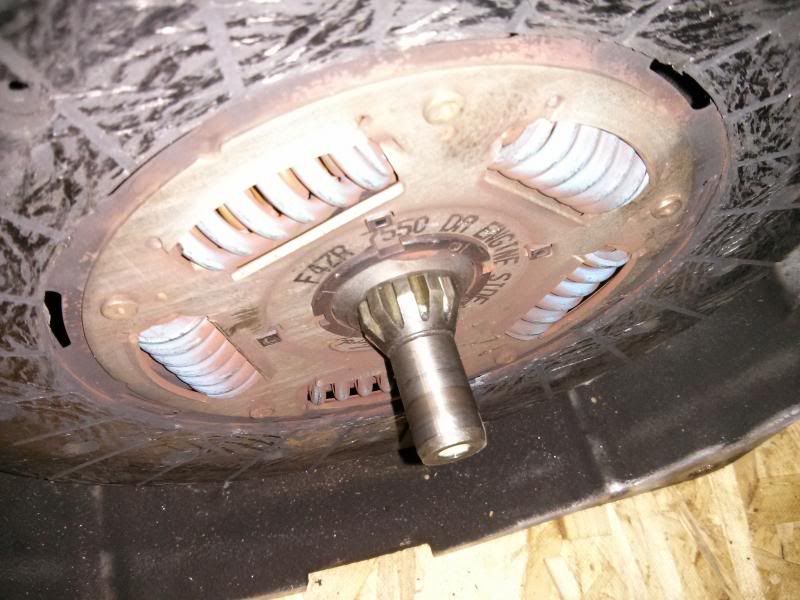 This picture was taken from the inspection window in the bellhousing showing the slight space between the disc and the guide which sits over the input shaft: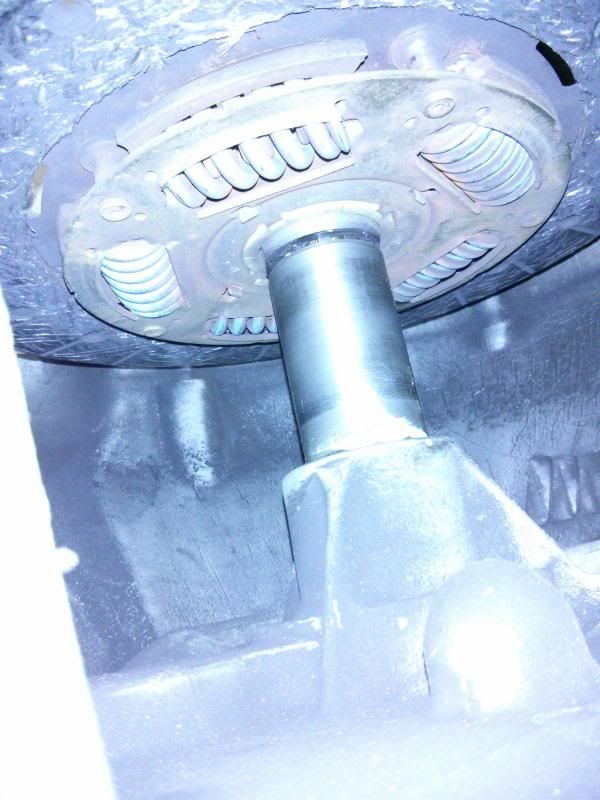 Is there supposed to be a small space here (~3mm) or is the disc supposed to slide freely right against the guide?