OK Help Needed! Sorry if this has been covered somewhere else i couldn't find it.
So I have a Procharged 4V swapped 04 GT (not that is matters too much for this thread as i still use the stock GT ecu and the wire is the same pin regardless)
I need to put my high speed fan setting on a toggle switch due to some of the effects of the mods
I DESPISE toggle switches so instead I am deleting my coin holder and using a 94 mustang fog light switch as the toggle so it looks factory.
My current plan is to ground the #46 Pin ECU Wire (green wire purple stripe) by hooking it to the switched tabs (the big two) in the fog light switch and then grounding the other end of the switch using paddle connectors. I've tested with a volt meter the wires correlating to Black and Yellow in the below diagram (signal when depressed no signal when returned) (the switch is the box just to the right of the anti theft controler module)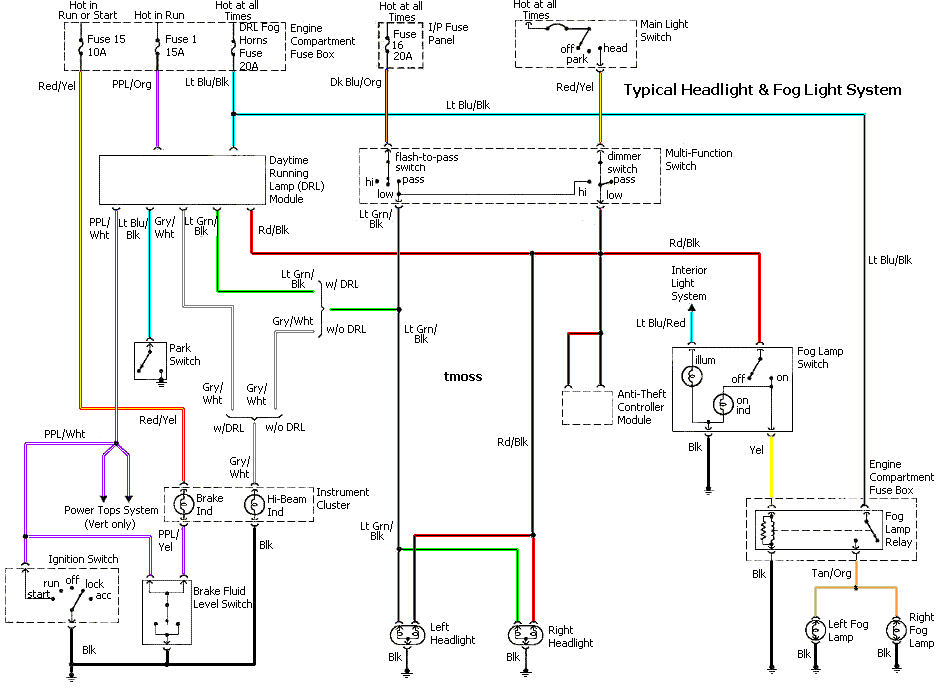 Ideally, I would like to have the indicator light illuminated when the switch is activated and the fan is on, but More than anything I do not want to fry my ECU.
Anyone done this before?
Am I about to make a huge mistake?
I saw one person in my research stating you needed a 12v line to the Pin 46 wire but no one else stated that. Below is the generally accepted method from what i have found.
First and foremost I just don't want to fry my ECU!!