Speed of Sound dual gauge a pillar is installed... Not hooked up just yet, a bit much for me...
but at least it's set up... Pretty easy to put on, and I must admit, it looks pretty clean... Perfect interior match!!! My original a pillar is now for sale, but has a slight scratch on it, but I am sure someone might need it as they are very hard to come by... I will list it in the for sale section... Will also consider a trade for any Chemical
Guys cleaning products...My GT500 OEM Spoiler gets installed on Monday...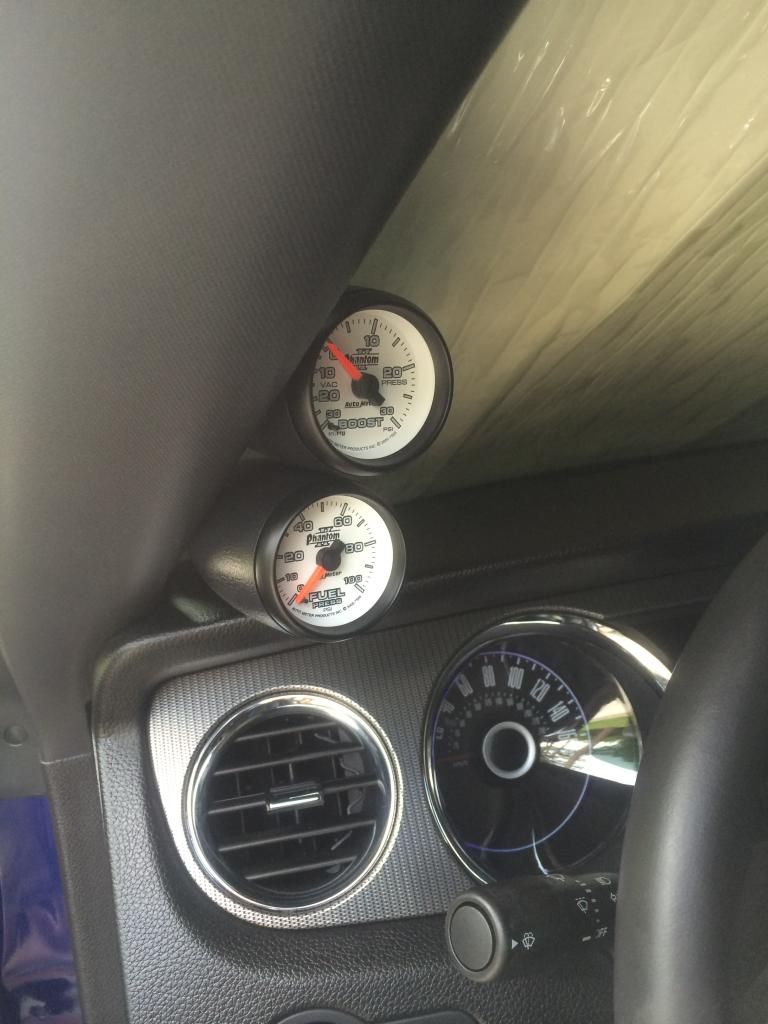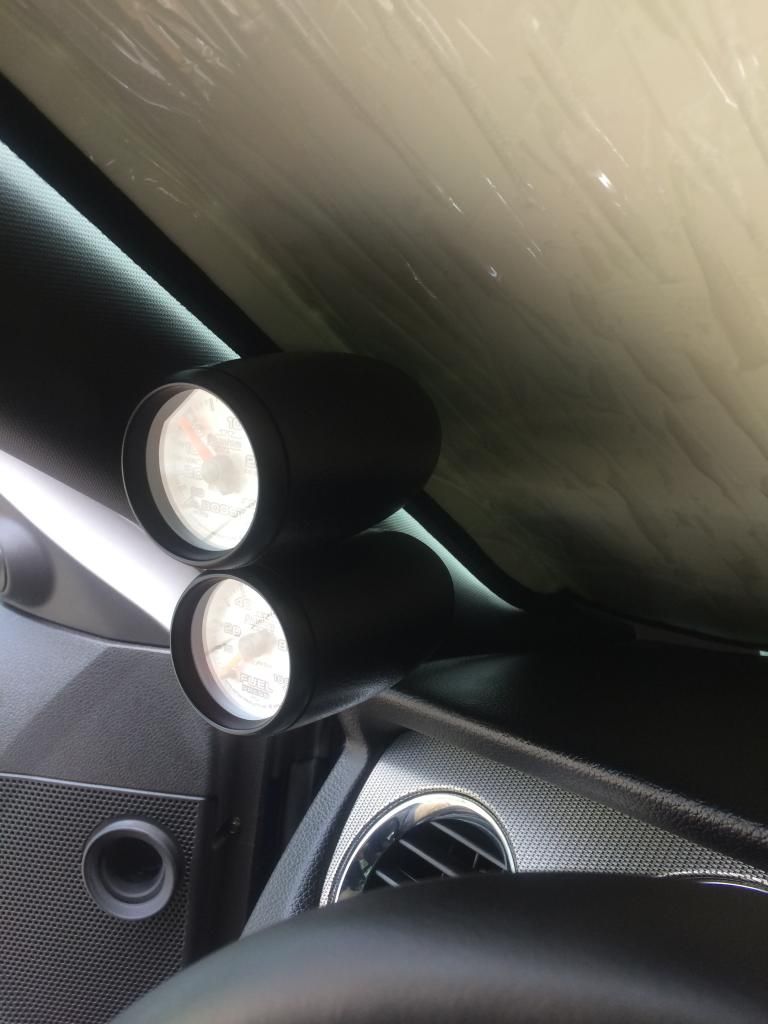 __________________