I resulted with a "Cadi"(Cadillac for you yungins) comfy smooth ride that grips the roads like no ones business using Fox Body parts on my SN95. I have "economy" parts but it turned out just perfect. I have no want, need, or desire to substitute one part.
If interested, this is what I used:
Ford Racing "B" springs. KYB shocks/struts. Maximum Motorsports caster camber plates. Steeda X2 Balljoints. Maximum Motorsports bumpsteer kit.
PICS, Same day, after install: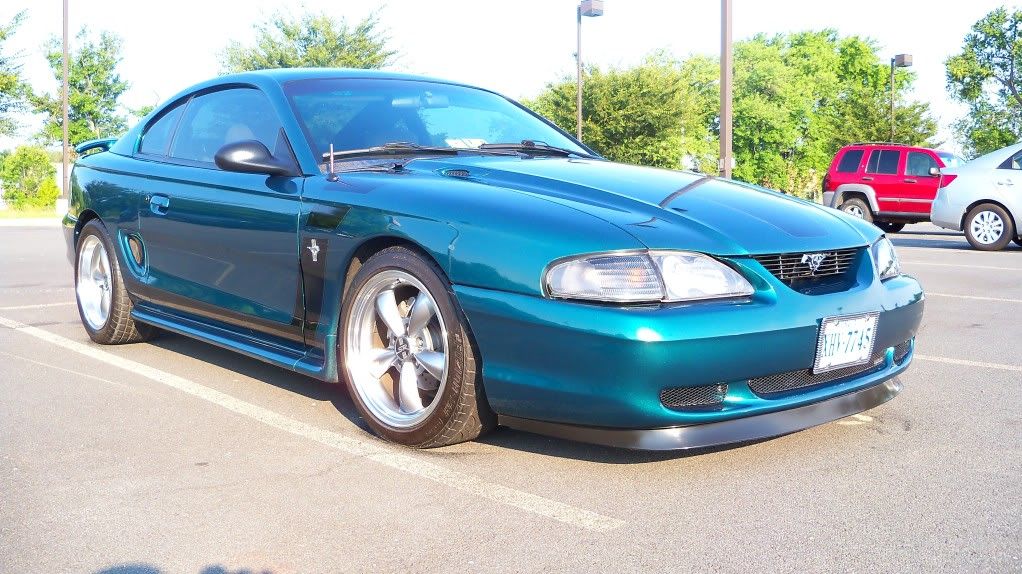 __________________