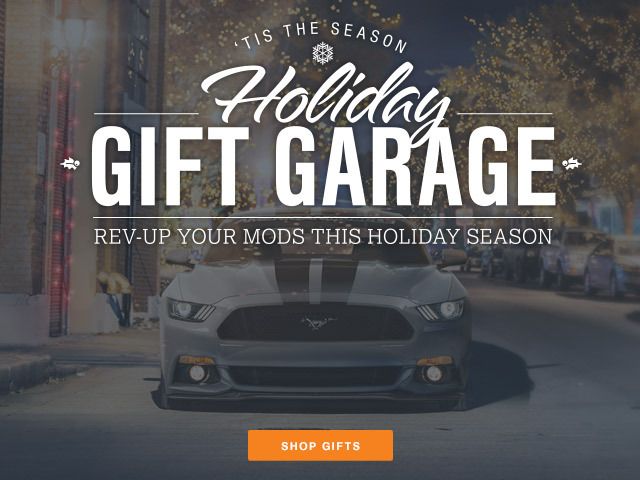 It's that time of year again guys!
It can be pretty tough nailing down the right gift for that Mustang enthusiast in your family, or even yourself.
Luckily the team here at AmericanMuscle has our 2015 Gift Garage in full swing and we've got some great deals lined up from mods under $100, to your garage, mustang apparel and much more!
Rev-up your mods this Holiday season
Right Here!
Happy modding,
Alex