Unless you bought a package that comes with fog lights (which all GTs have, so this doesn't apply to anyone but us V6s), you have manual headlights. This is the first car I've had in years without auto-headlights and considering how easy it is to fix, I can't believe Ford didn't give it to us. Anyway, without further adieu, here's what you'll need and what needs to be done.
Parts and Tools:
- Headlight Switch w/ Fogs Part# SW-6659 (9R3Z-11654-CA)
- 7mm Nut Driver or Socket/Ratchet
That's it! Let's get this party started. This is the switch you'll need. You can order it from some parts sites for $20 + shipping. I got it from the Ford dealer for $28 since I know the parts man and he had it the same day.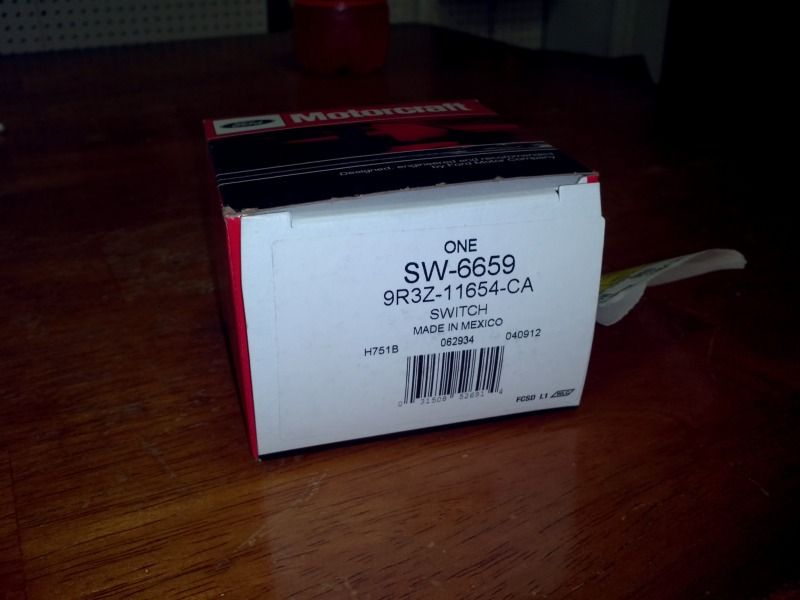 This is the manual switch that comes on a base model V6 that has off, park, and on positions.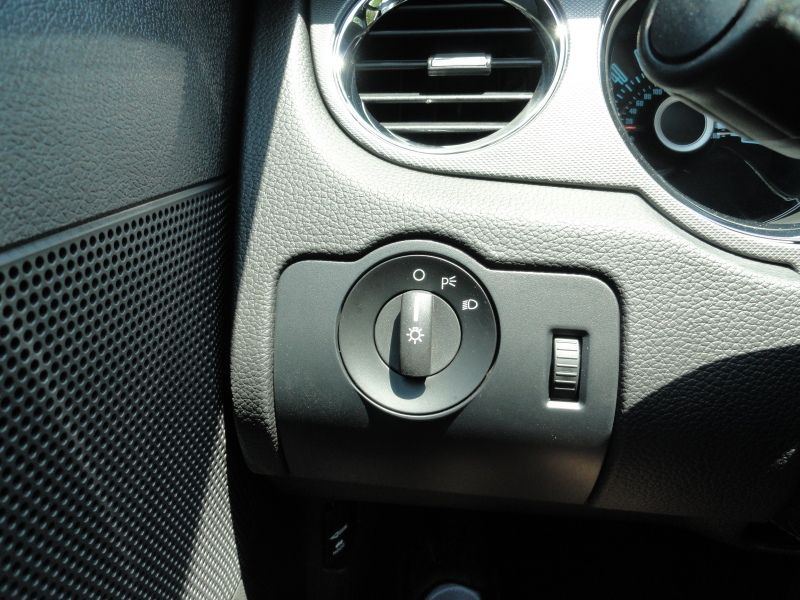 There is a panel below the steering wheel. You don't have to remove the two bolts pictured, but I would loosen them a 1/4" or so to let the panel flex a bit. Some people don't even bother, but better safe than sorry.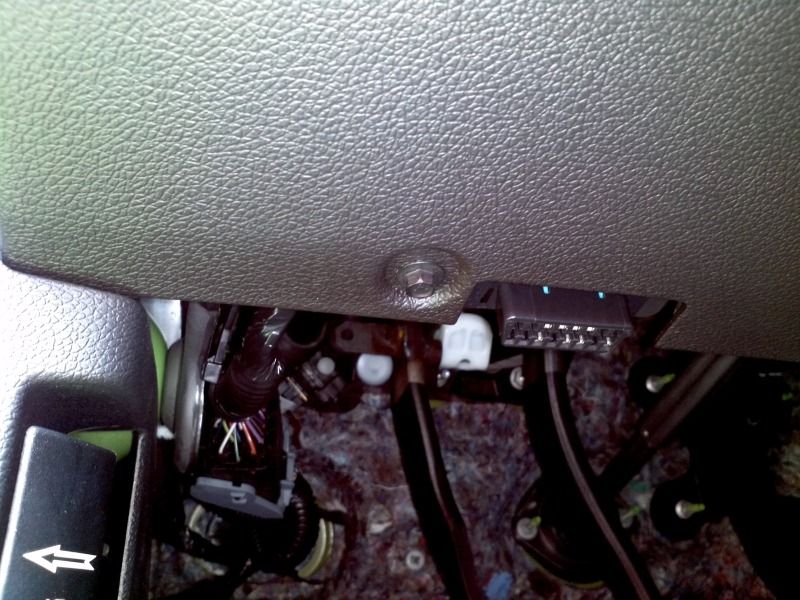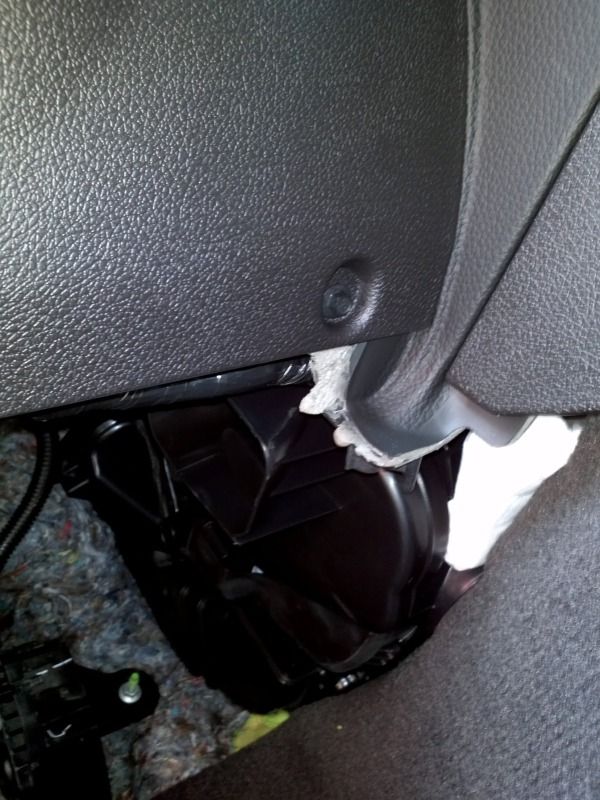 Next you can grab the panel at the top where the steering wheel opening is and pull out. There are two snap in clips here you'll be loosening. The object is to get access to a single 7mm screw holding the headlight switch assembly in.
Remove that bolt and the whole unit will pull out with one snap clip on the left side being your only obstacle. It still has two harness plugs hooked to the switch and dimmer, so don't start yanking it.
Now that it's out, unplug the switch (your car will ding because the headlights will come on, its a safety feature that if your switch dies you'll have headlights). To remove the switch from the assembly, you'll need to press in 3 tabs and pop it out the front. Very easy, although one is a bit cramped, so people with large fingers might need to use their nut driver to help compress it. Then she pops right out.
Old switch removed.
Now just reverse everything. Pop your new switch back in, plug it up, push it back into the dash and tighten all your bolts. Then admire your newly installed auto-headlight switch!
The foglight portion is just there for looks unless you buy a foglight retrofit kit. In which case you can just use this switch for that as well.