Ardberg holds these events regularly around the country. Last night we had it at Steelhouse Tavern in Troy, MI. Pretty good event, all free -- food and 4 samples of Ardberg.
Tried the 10 year old - pretty smokey but good. I don't really like a lot of peat where it feels like I was chewing a cigar and this was fine, just a little more than I like. Could definitely pick up the bourbon cask aging.
The pours were pretty good, didn't think to get a picture of this one until I had some of it.
Then on to the Uigedail - named after the river near the distillery. Much smoother than the 10 year old, still some smoke but not overpowering. And a good sized pour.
Next up was the Corryvrecken. Very different taste here because it was aged in new french oak barrels.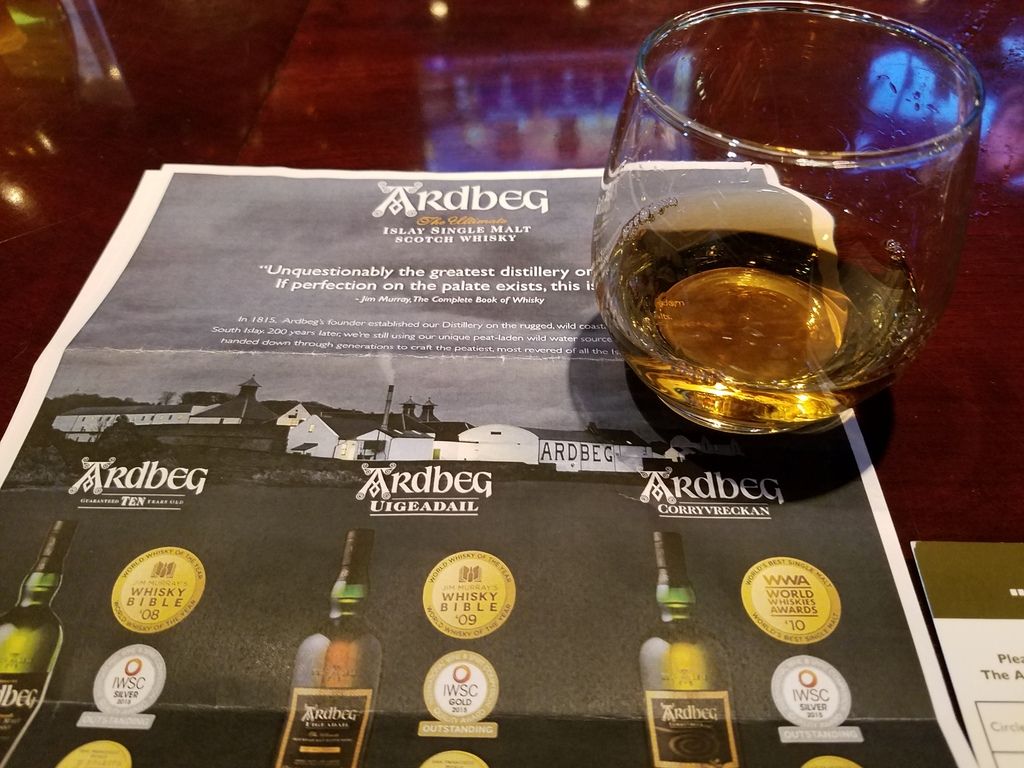 And ended with a Dark Cove, release just last week. They supplied the dram on this one, in an Ardberg tasting glass. Only $110 a bottle. One of my friends ended up winning a bottle as a door prize (and all I got was a T-shirt that looks more like a small than an XL!).
The Dark Cove is VERY tasty. A lot of toffee note to it, and very smooth.
If you get a chance to attend one it is well worth going to - sample some great whiskey, have something to eat, maybe win a great door prize, and all free so can't beat the price!