A member went to a race where there a few Boss's. He noticed that all of them had their intakes wrapped in heat blocking material. I figured they must know something.
It's been super hot in San Diego lately and each summer will get a little worse. I've already cut the hood blanket away from the vents to allow more heat to escape.
I got the wrap and tape from
Pace Performance
HP Heatshield mat and Themaflect reflective tape. They are suppose to block 90% of radiant heat up to 1,100 degrees.
I first wrapped the C&L air box in the HS mat.
Adhesive side of mat:
After.
I then used the tape to try and seal up the box a little.
I then used the tape and wrapped the intake tube. Here is the final product. I know it's ugly and won't win any car shows, but hopefully it will help with heat soak and reducing IAT's. I still need to test it.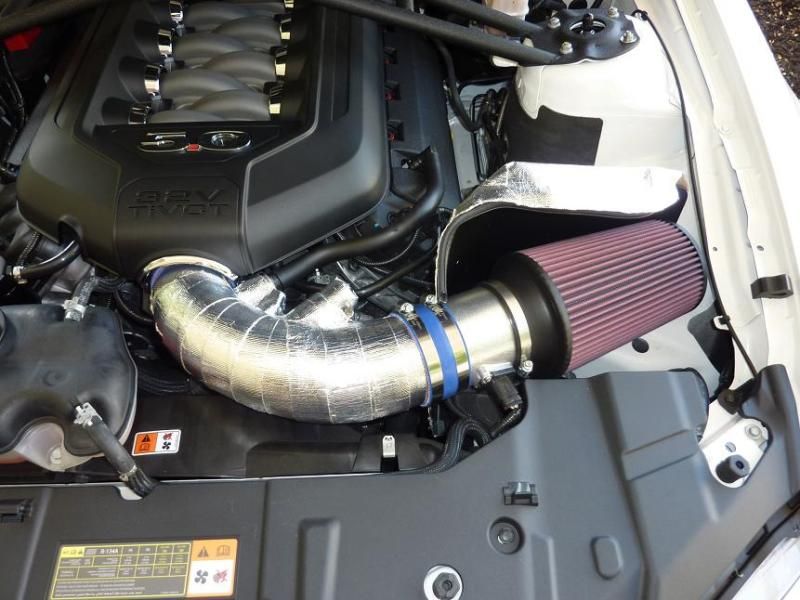 Next, I'm going to try and seal the filter off more with some kind of shield on the open side.