Discussion Starter
•
#1
•
Well it isn't quite a direct drop in but close enough
to make it worth the savings..
I used the Airex E2448 pump. But it says Walbro
right on the side of it.
Maximum Free Flow Rate (gph):
75
Maximum Pressure Range (psi):
110
Minimum Free Flow Rate (gph):
55
Minimum Pressure Range (psi):
85
This is what came in the box if you do this swap
you might want to get a new hose for it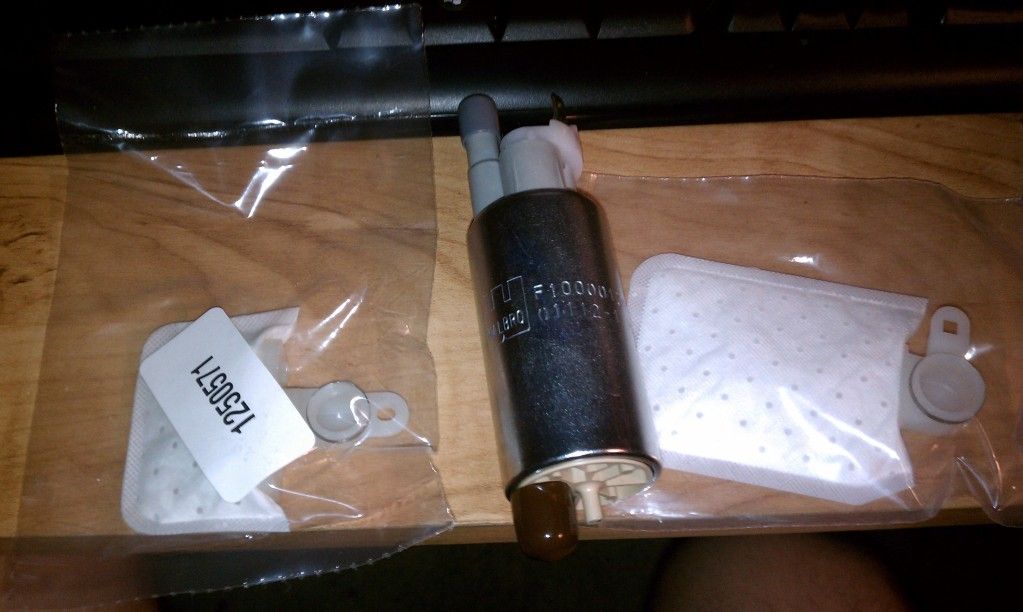 New pump next to old (Walbro) it is smaller and has a smaller inlet
but the outlet is the same size
The pump in the Mustang braket. I trimmed the bottom of the carrier
so it would fit the way I wanted. Probably didn't need the ZipTies but
I wanted to make sure everything was secure and not going anywhere.
Overall it was an easy swap, no more difficult than a stock pump.
Took me about two hours. Biggest pain in the ass is putting the tank
back up by ones self, and mine was completely empty.
Sent the wife to the gas station to get 5 gallons of gas going to prime
the system and start here up..