Discussion Starter
·
#1
·
Just found this forum and it seems to have a lively community so Im excited to start lurking and giving advice when I can.
Ive had my 2013 Mustang GT 6MT Grabber Blue with Track & Tech Pack for about a month now and LOVE IT.
I traded in my 2011 Mustang V6 for it, but I definetly made it legend around town, and hurt alot of feelings in it. It had the usual bolt ons: CAI, 3.73 Gears, Borla S-Type Axelback, Lethal OR H-Pipe, Black GT500s 18x9 w/ Nitto 555s, and 91R Bama Tune. I do still miss the car sometimes! She was quick for a 6 and scooted to a
[email protected]
my last time at the track.
Heres my 2011 before I traded her in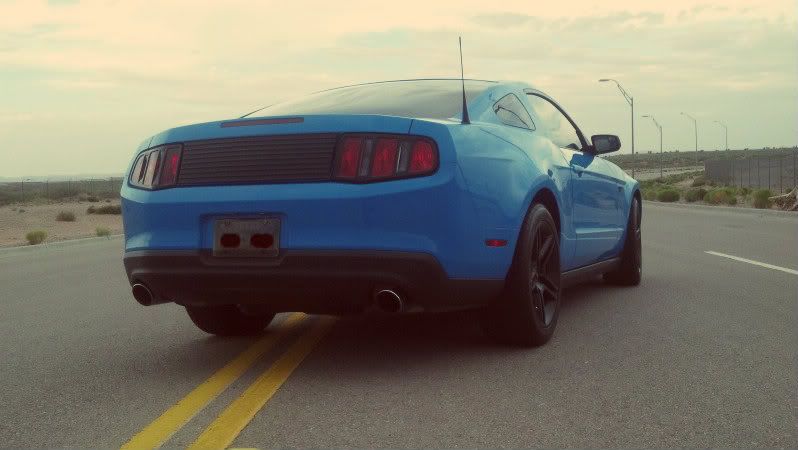 And my 2013 GT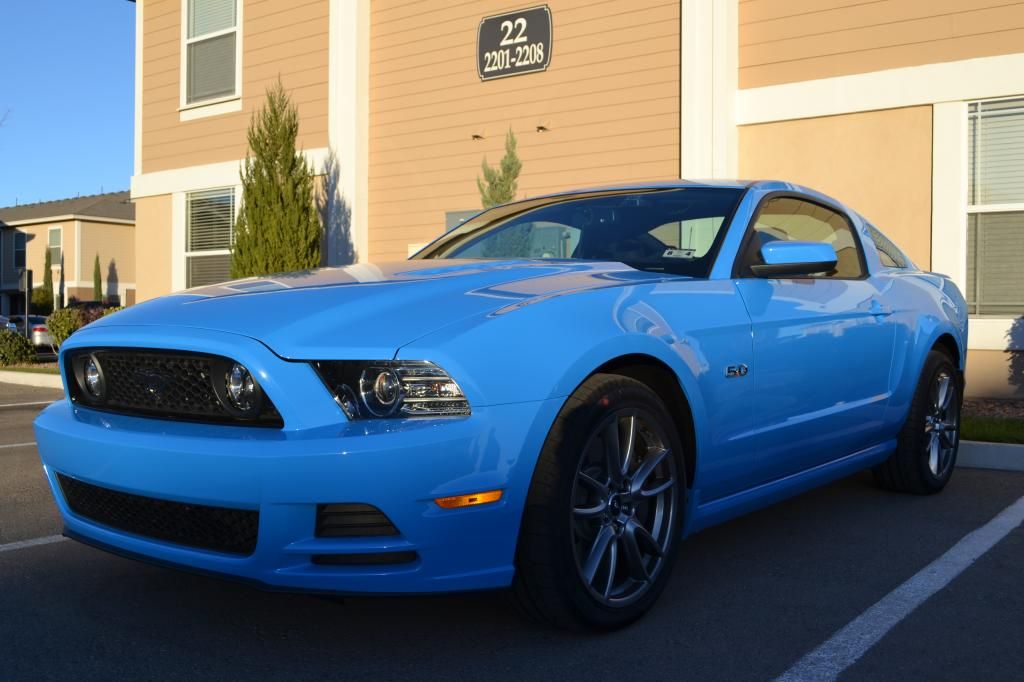 My 2013 GT just broke 1,000 miles yesterday and I installed the Borla S-Type Axelback last week along with the Barton 2 Post Bracket. My Barton Shifter, C&L CAI, JBA OR H-Pipe, and Diablosport Trinity with Bama tunes should be here today. I will be installing them tommorow or wensday.
Hope to learn alot from the site as well as contribute what I can! :headbang: