Discussion Starter
·
#1
·
I'm an active member on a bunch of other forums but haven't been here before. Seems cool, lots of thread activity.
Anyway, I have a 1998 GT, all the driveline/performance mods done by the previous owner. Car is in really good shape, VERY clean, garage kept most of its life and garage kept now. Never sees bad weather. Car has 115k on it, motor has probably 80-something on it by now, runs great. This is my first modular but not my first SN95, I had 1995 Cobra #3914. Loved that car but had a kid, bought a house, you know the drill... Anyway loving this car so far.
Mods are:
Done by previous owner
-99 PI motor swap
-FMS Shorties
-BBK catted H
-Dynomax Thrush mufflers with Flowmaster stainless pipes
-3.73s
-Tri Ax shifter
-FMS Aluminum DS
-Chrome Bullitt wheels
-Nitto 555 DRs
-Cervinis Cobra R hood
-OEM Cobra bumper
-Envoy foglights
-Cobra headlights with HIDs
-S281 wing
-BBK Springs/Eibach? shocks
-MM CC plates
-TF plenum
-C&L inlet tube with custom airbox
-Bullitt pedals
-Bullitt front and rear brakes
Done by me
-Full black interior swap
-New TMI carpet
-TMI Vinyl upholstery
-MAC white face gauges
On to pics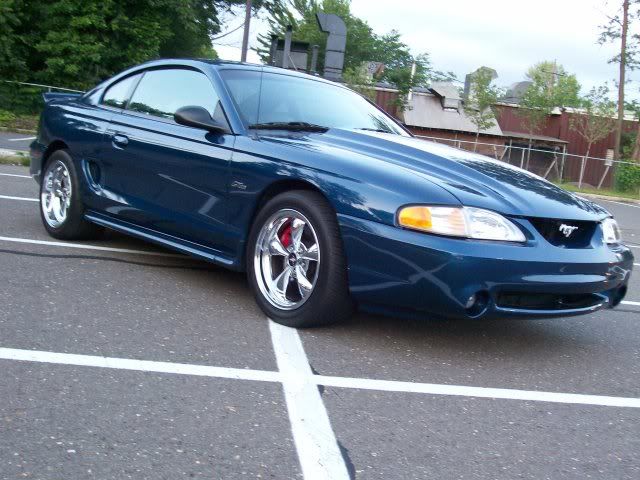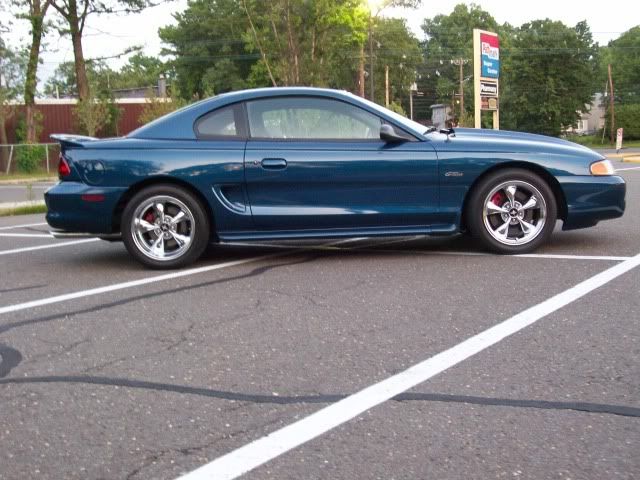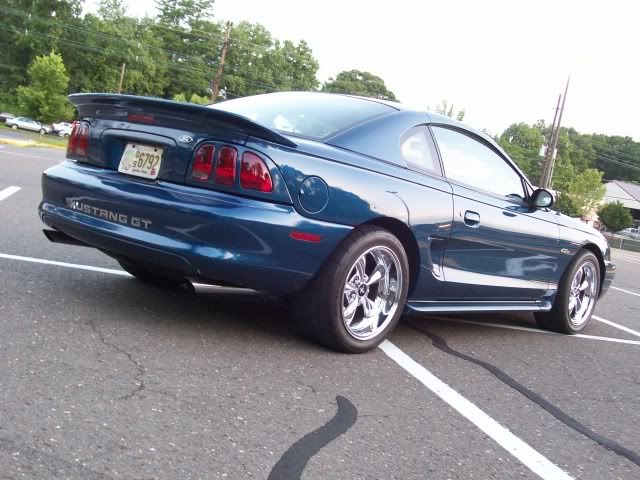 Interior when I got it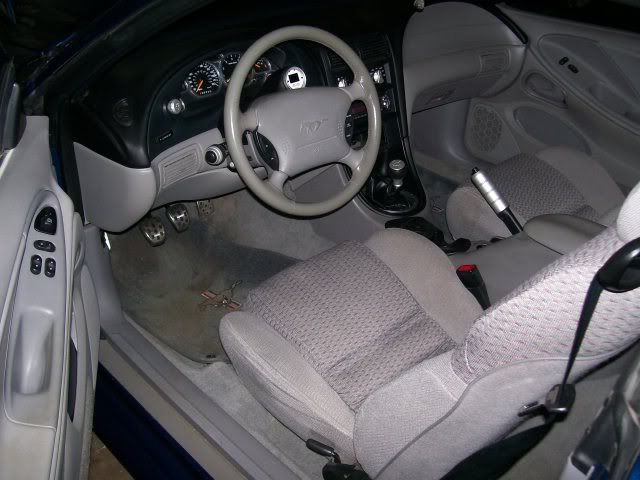 Interior after I went through it
Future plans are to go through the suspension installing an IRS with FTBR kit, upgrade the front with probably the MM front kit or maybe a Griggs SLA if I can stomach the price. Then I'm going to Tork Tech the stock motor and start building the Teksid in my garage. Final goal is a weekend toy/road racer at around 550-600whp.