What up new guy here from Southwest Missouri area. Been a GM guy for a while but finally back in another Mustang. This will be my 4th mustang last one I had was a couple yrs ago had a pretty wicked foxbody. Anyways the low down on this deal was I scored this pretty low mileage 01 GT 5 Speed car about a month ago has a 114k on it. Paid $1800 for it. Car was apparently totalled when it was a year old and rebuilt. I went over the car pretty well before I bought it and there has never been in structural damage it was all cosmetic. Guy I bought it from had it the last 5 yrs and a shame to say didn't take real good care of it. Upon buying it discovered it has a BBK Cold Air Intake, Short Throw Shifter, Intrax Springs, and some Flowmaster 40's under it. I have quite a few plans for it and have already fixed a lot of things on it that were either broken or missing.
List of Stuff I've already done:
Replaced Air Bag System
New Wiper Cowl (was broken all to hell)
New Driver's Door Hinge
Replaced All Trunk Carpet (was missing)
Replaced Factory Hood Scoop (was ripped off & missing)
New Headlights
New Tires
New Tail Light
New Plugs & Coil Packs
New Fender Liners
Drilled & Slotted Rotors & New Pads
New Front Calipers
Wing Delete
New Window Tint
A lot of Cleaning!
Things to Come:
More Cleaning!
Offroad X Pipe
MIL Eliminators (Have)
Magnapack Exhaust
TB & Plenum
New Shocks & Struts
3.73's & Tuner (Ordered)
New Leather (driver's seat ripped)
03-04 Cobra Front and Rear Bumpers & Side Skirts
Metallic Matte Black Paint
Built Trans
Pro Charger
And probably a lot more of little things thats just what I can think of at the moment.
Anyways here are a few pics of the car and also one of the front brake caliper to see how well the previous owner took care of stuff also have to replace the front calipers. But like I said its a project car.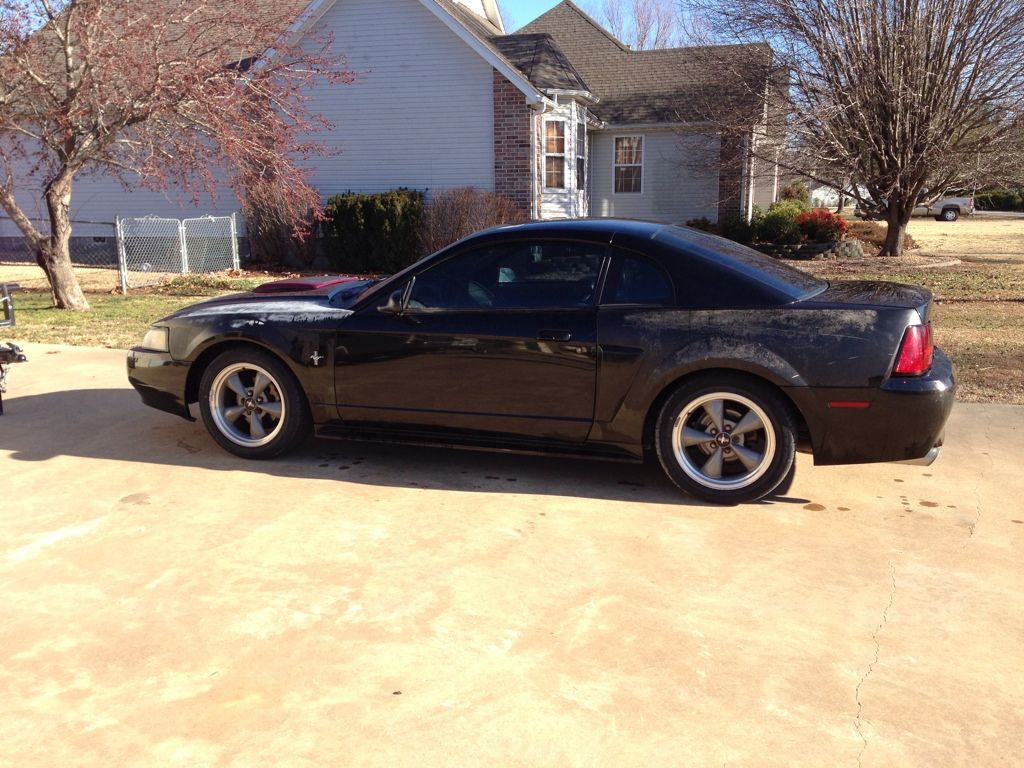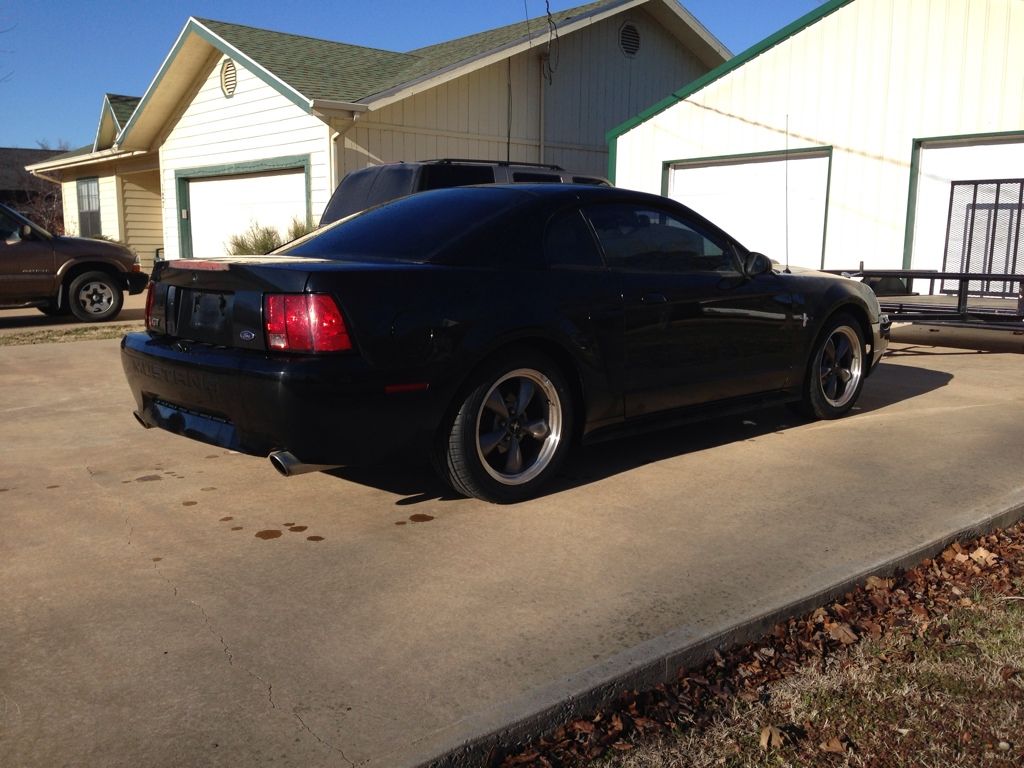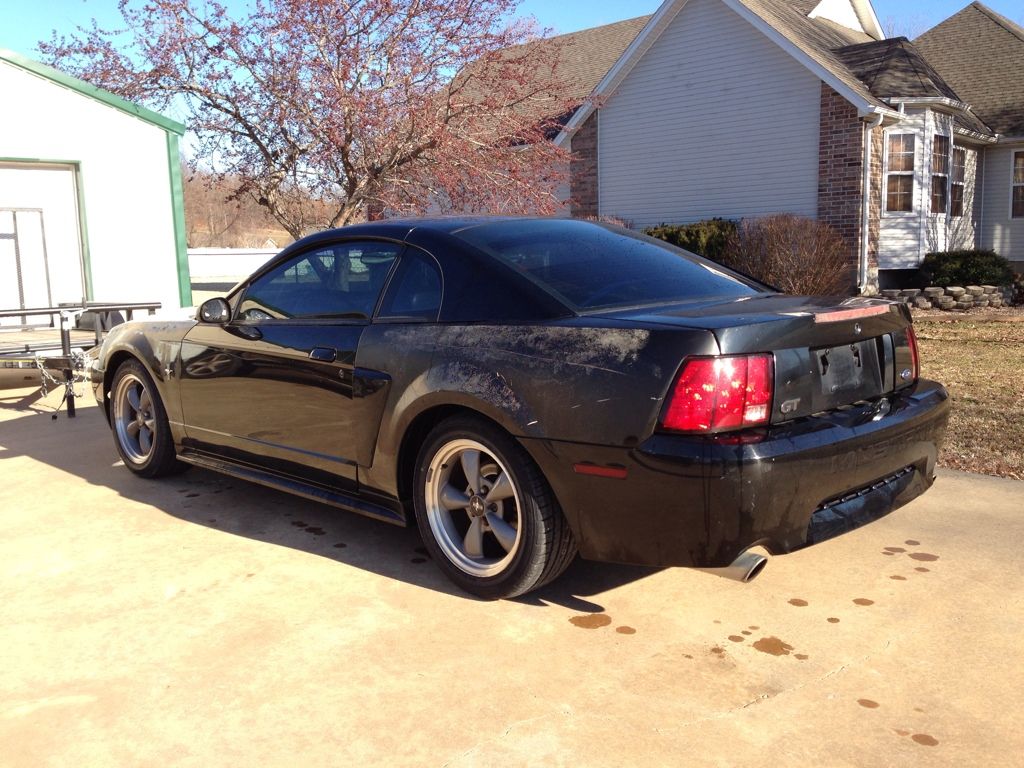 02/04/2013 - Little update on the car spent all day yesterday and some of today working on it. Got all the brakes done with the new drilled and slotted rotors, pads, painted calipers and brackets, new brake fluid, new rack and pinion w/polythane bushings, new high pressure line from the pump to the hydroboost, changed trans fluid, cleaned up the bottom side a little while it was on the lift. Today had all the windows re-tinted & cleaned the wheels looks so much better already. Few more things then hopefully onto getting it painted!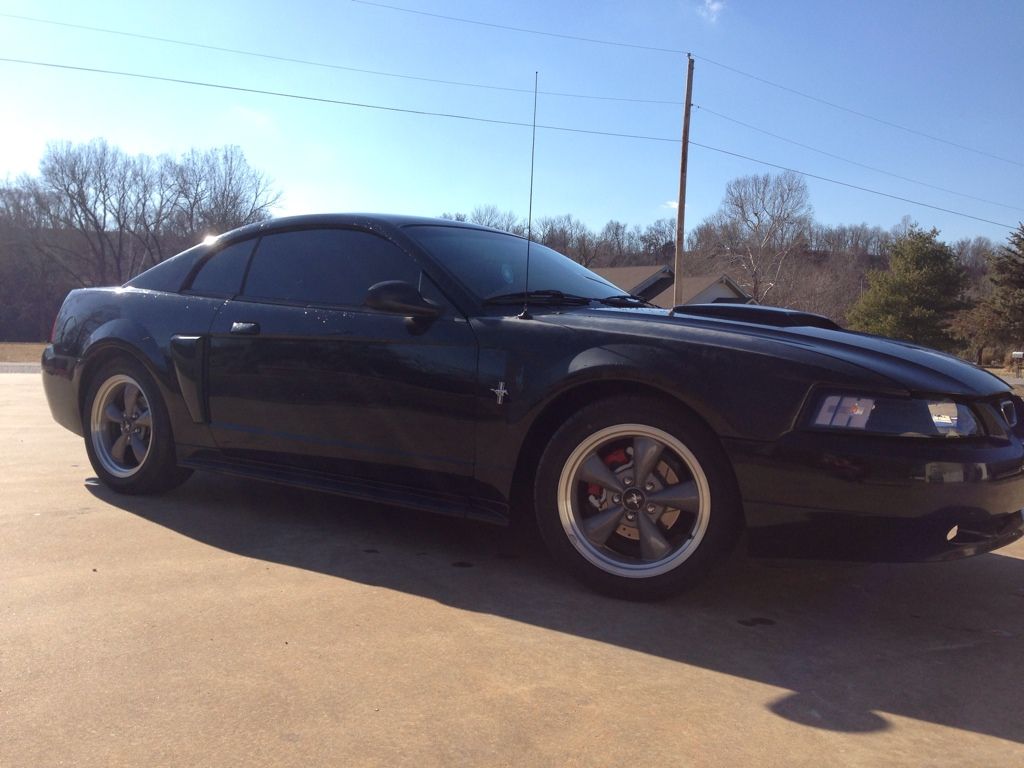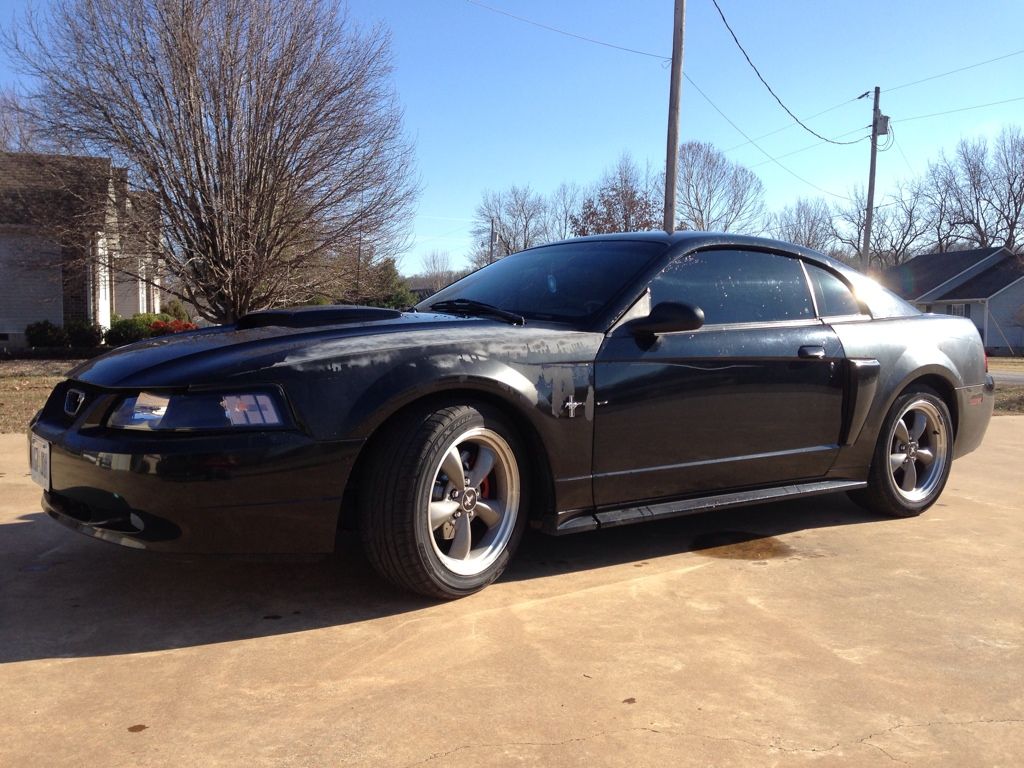 02/08/2013 - Ordered FRPP 3.73's, Master Install Kit, & a Bama Tuner!