Ok guys As I stated yesterday, and wanted to start on these last night but had other... accidents happen so yeah it was postponed to this morning. Well here are the start of things, and keep yourselves posted on the stripes
Flat Black w/ Blue Accent Stripes.
Essentials to get started
Painters Paper, Painters Tape, and my favorite final prep product, SWIFFER!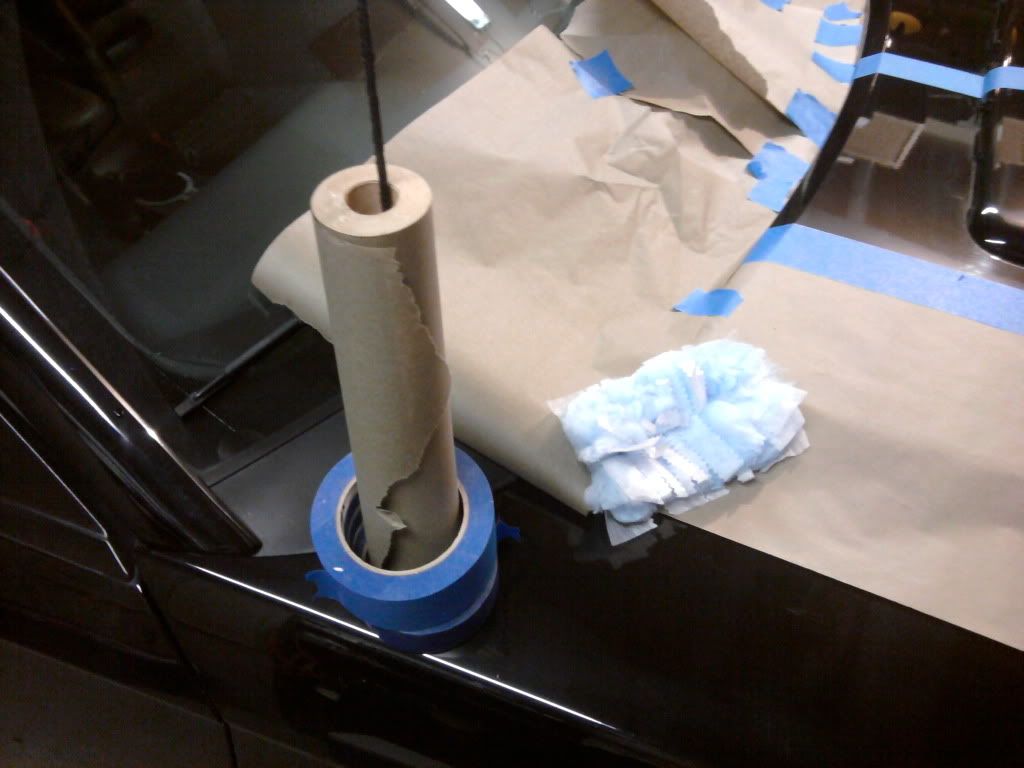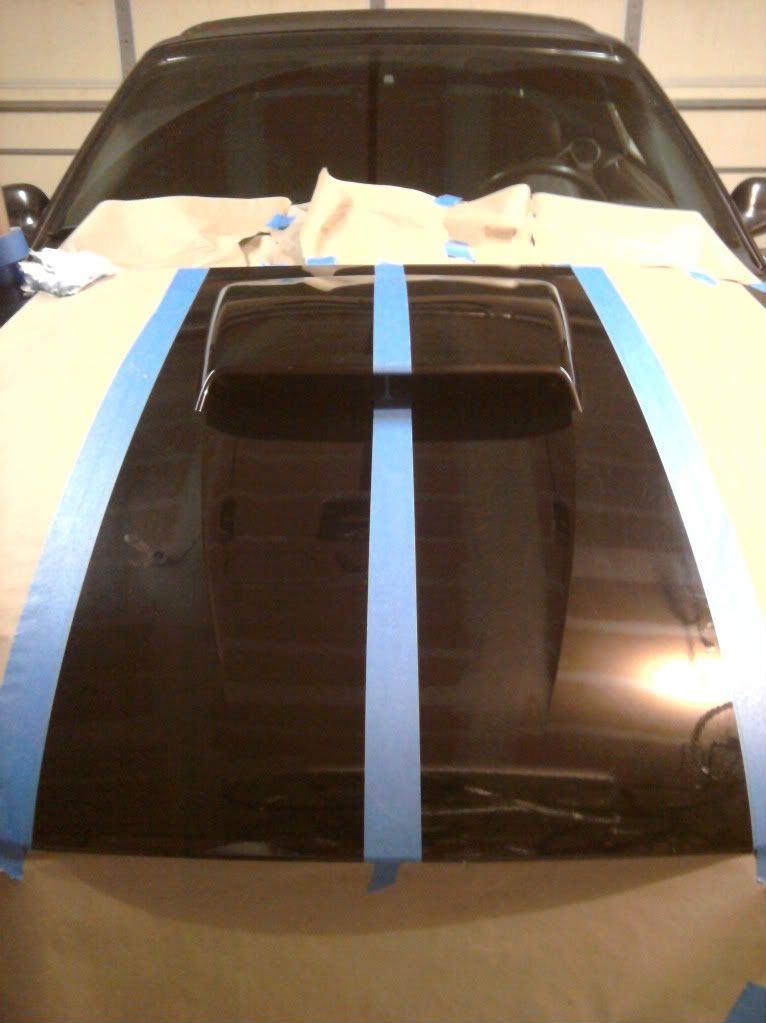 PS. I am using Plastidip to determine which stripes I want to go with first before I buy the vinyl. I highly HIGHLY recommend using this method when determining stripes as the stuff just peels right off afterwards. I will have pictures to come as well.
***********EDIT 12:30PM EASTERN STANDARD TIME*************
Figured I would go ahead and get these out of the way while I am waitin lol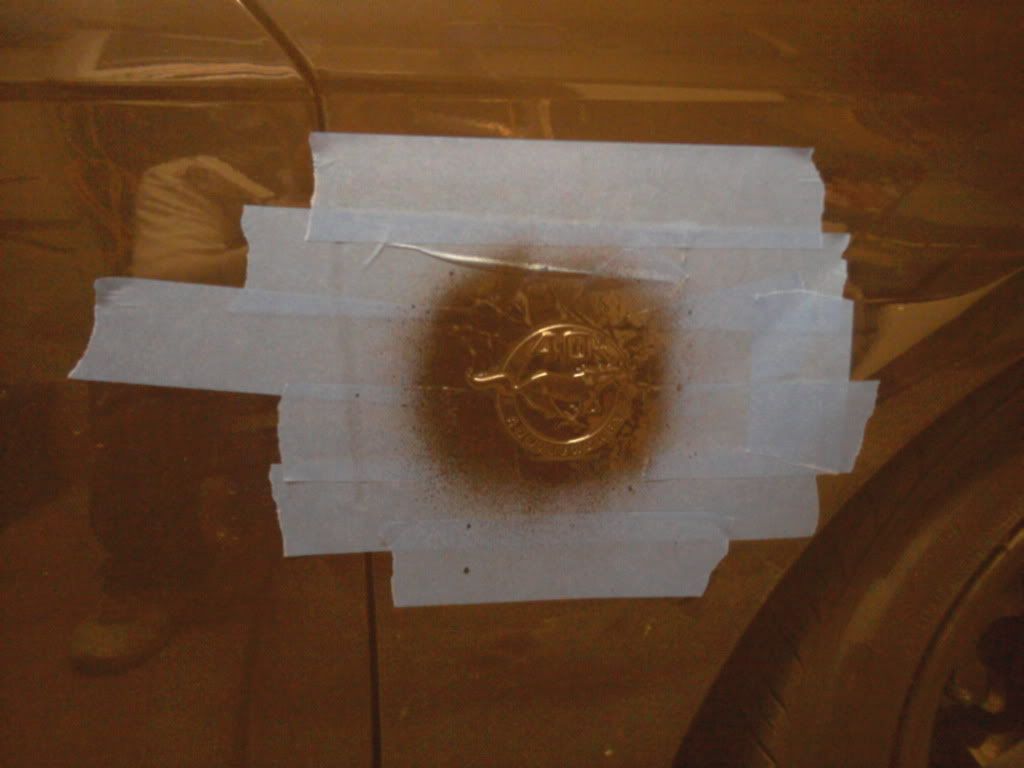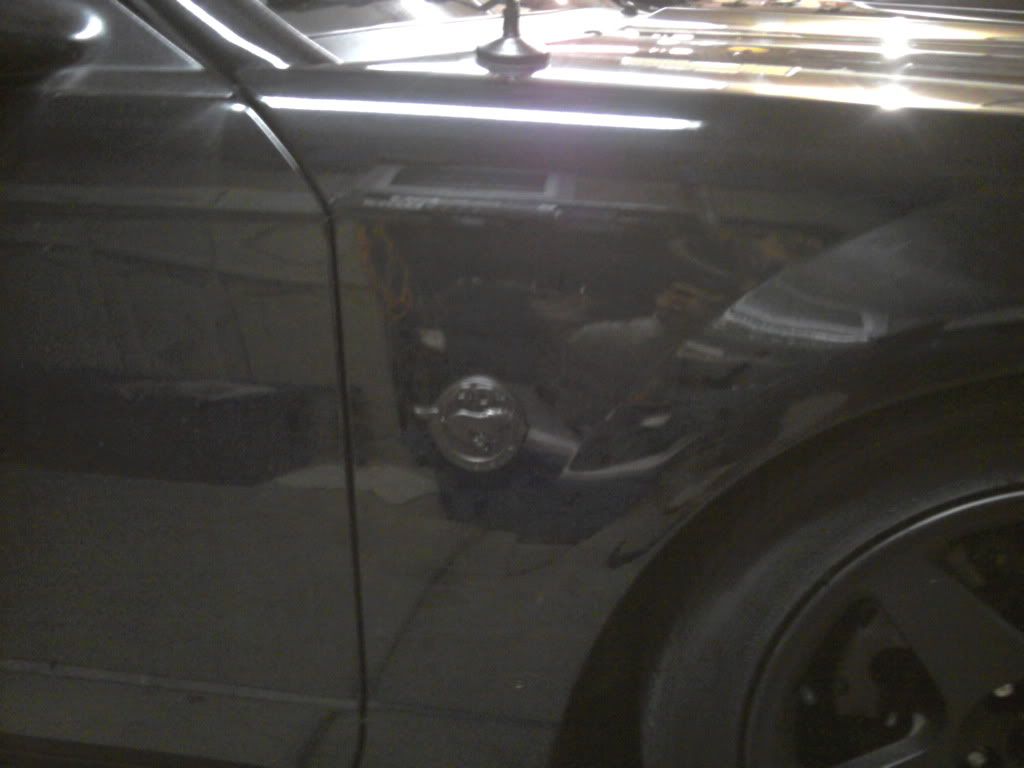 and back to the stripes.
WARNING<>WARNING<>WARNING
if you painters tape edges on plasti dip you MUST USE A BLADE to cut along the tape edges or you will just have to start all over again
drying still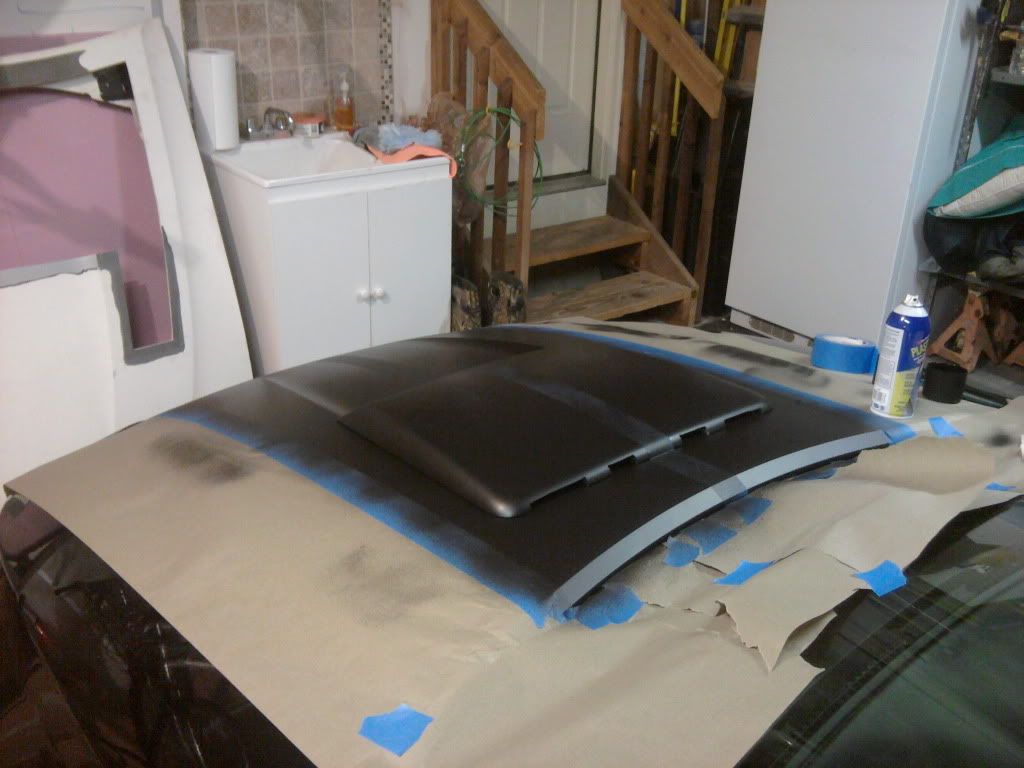 peelin her back
***********EDIT 12:41PM EASTERN STANDARD TIME***********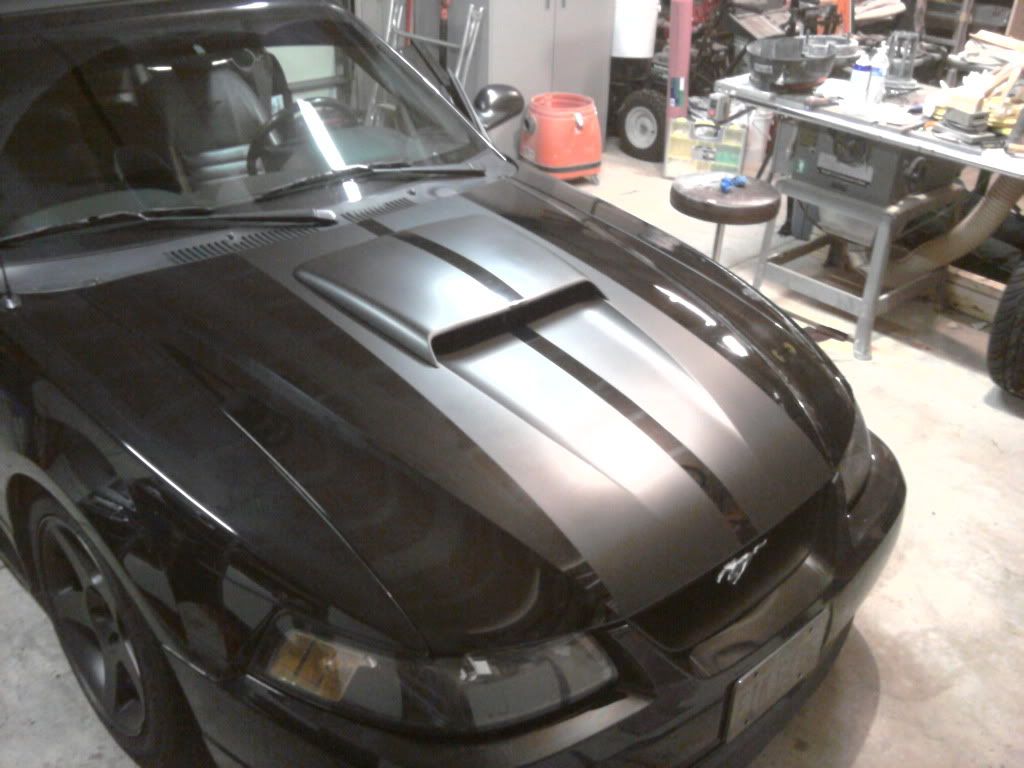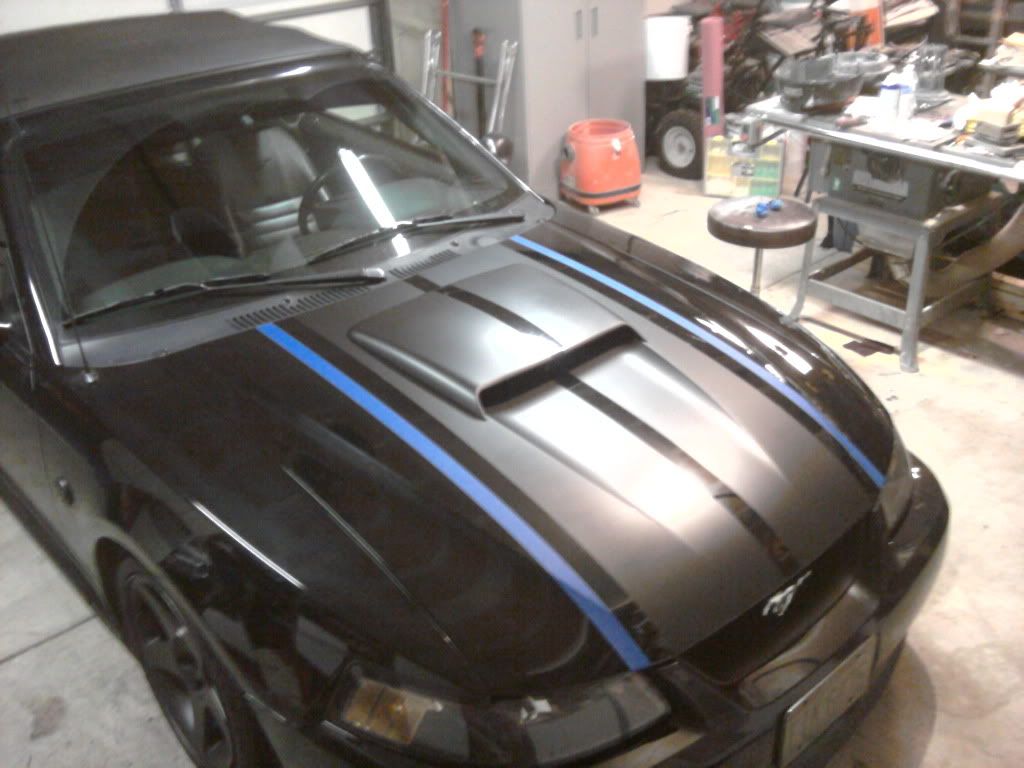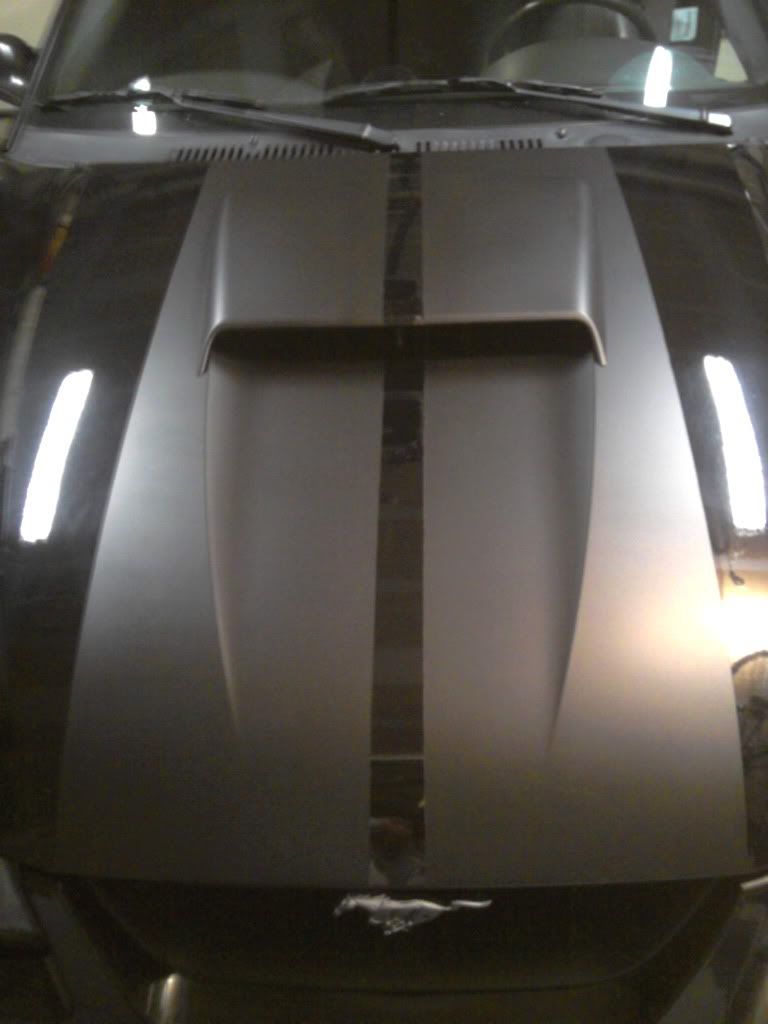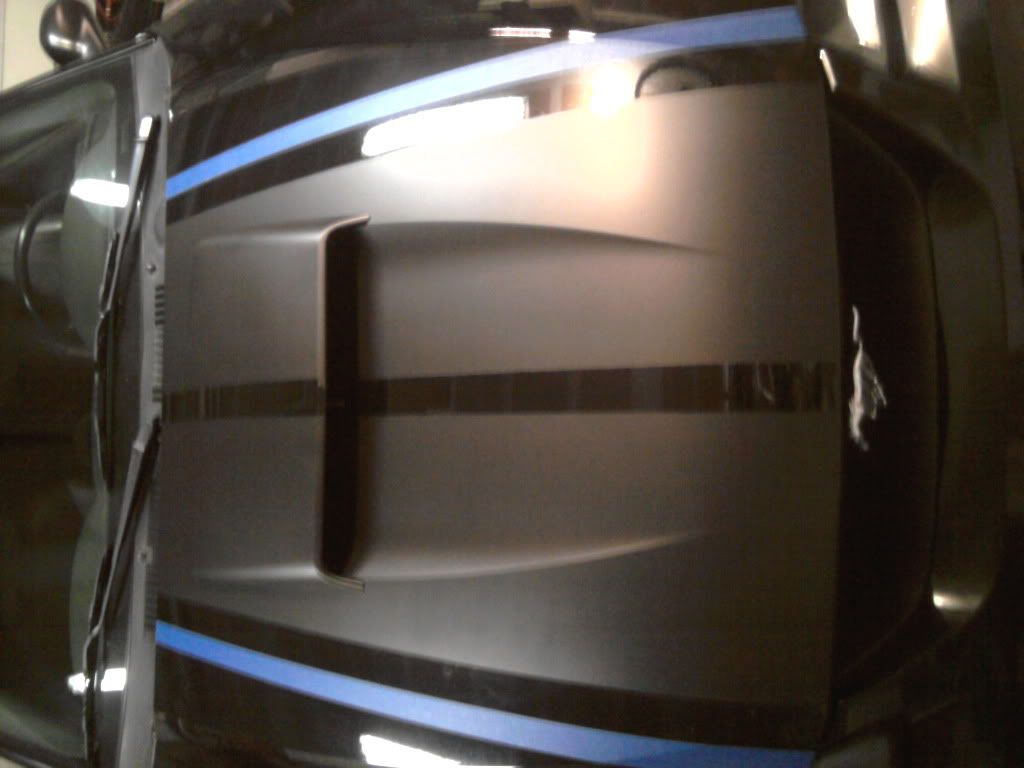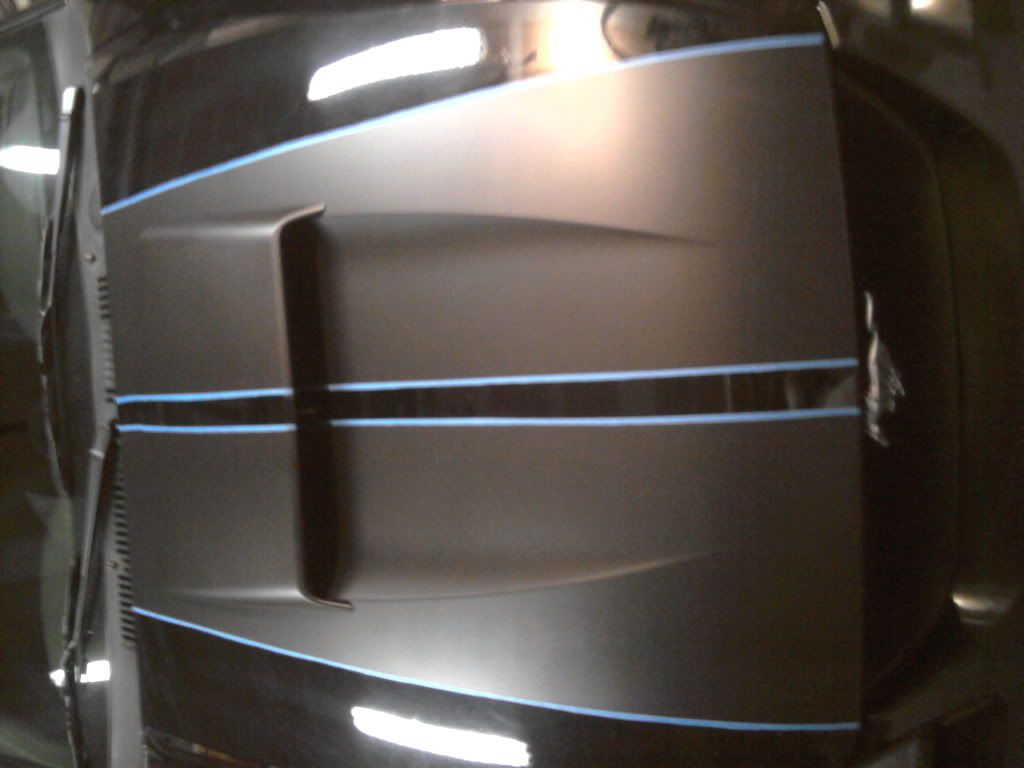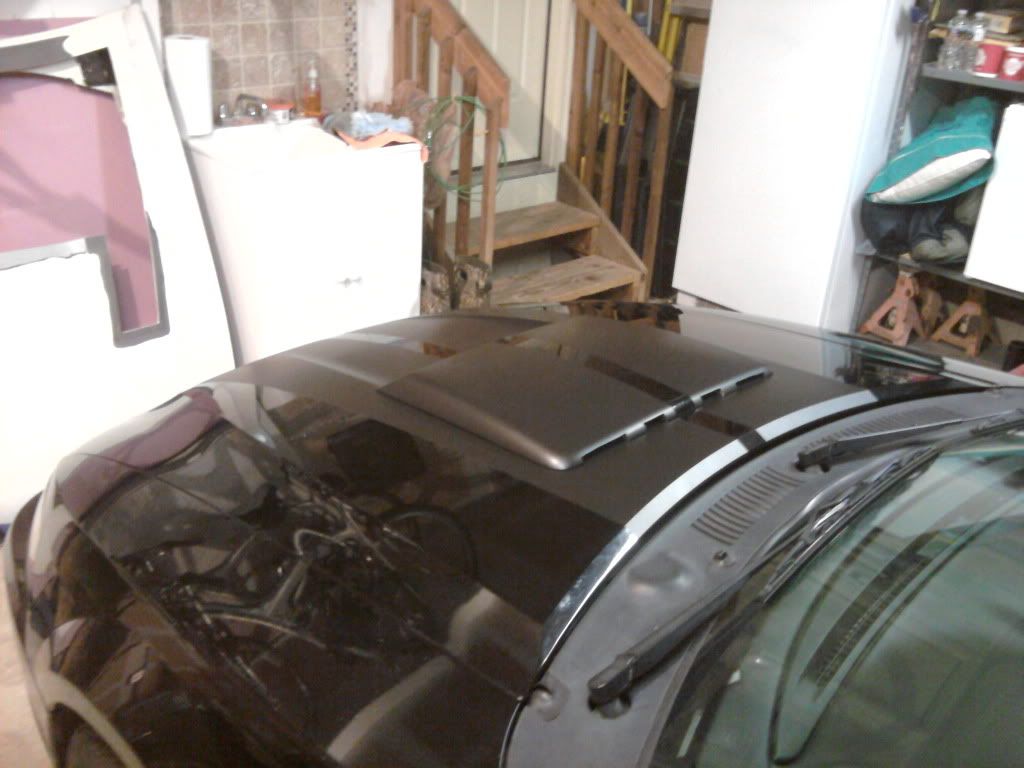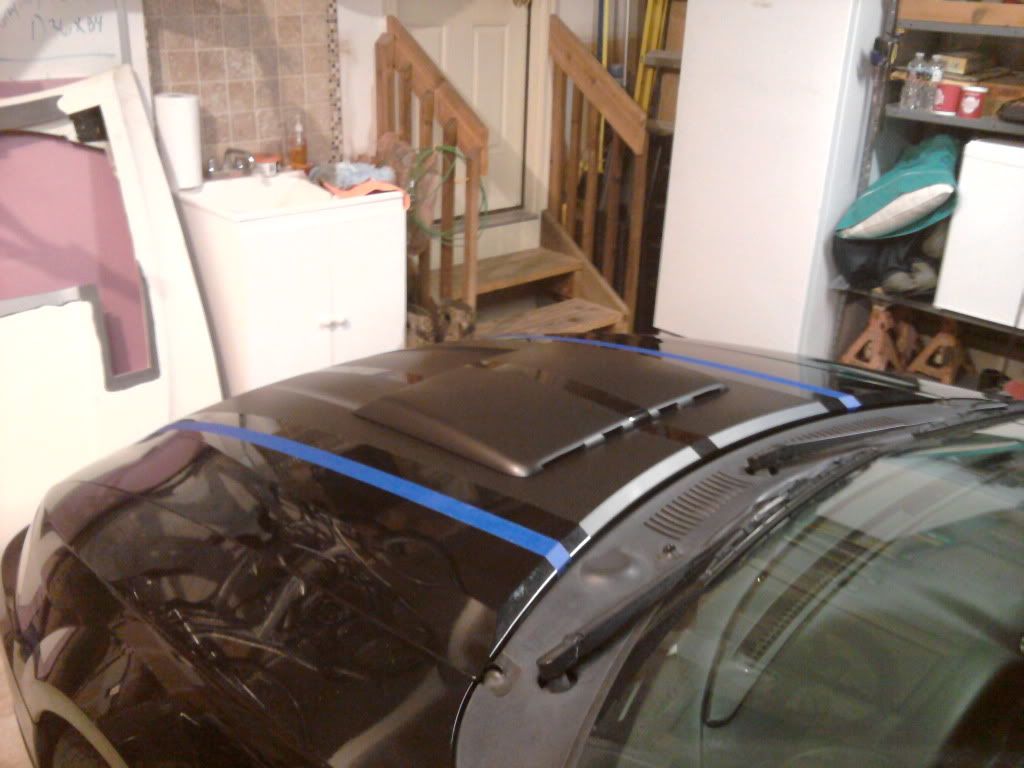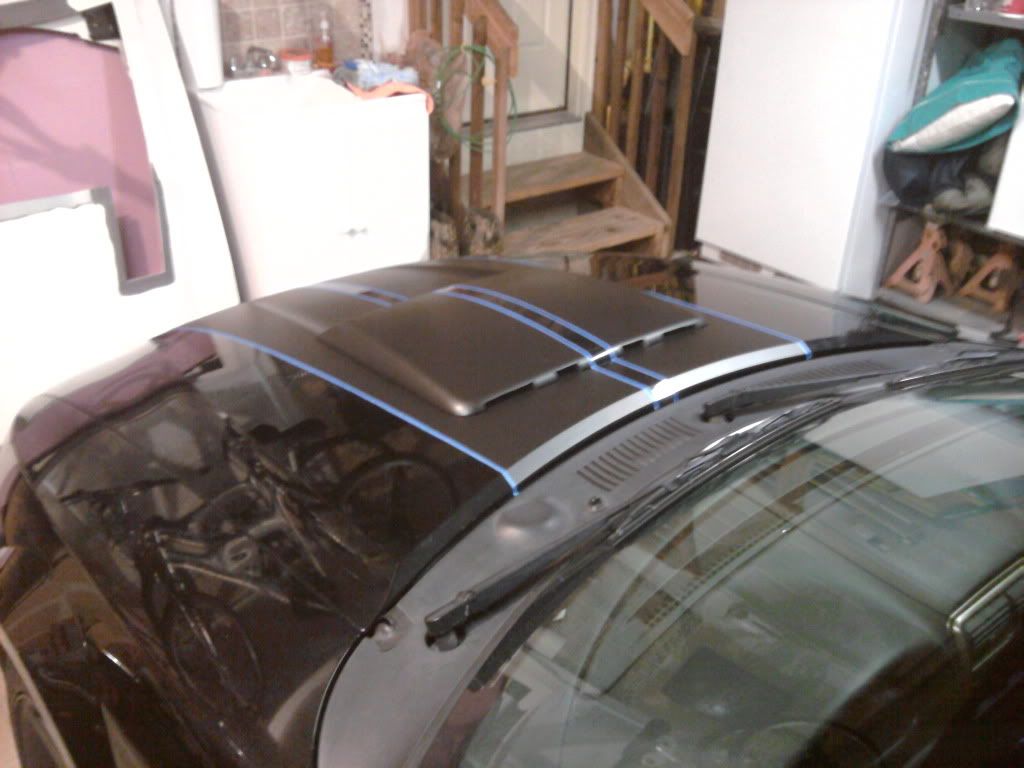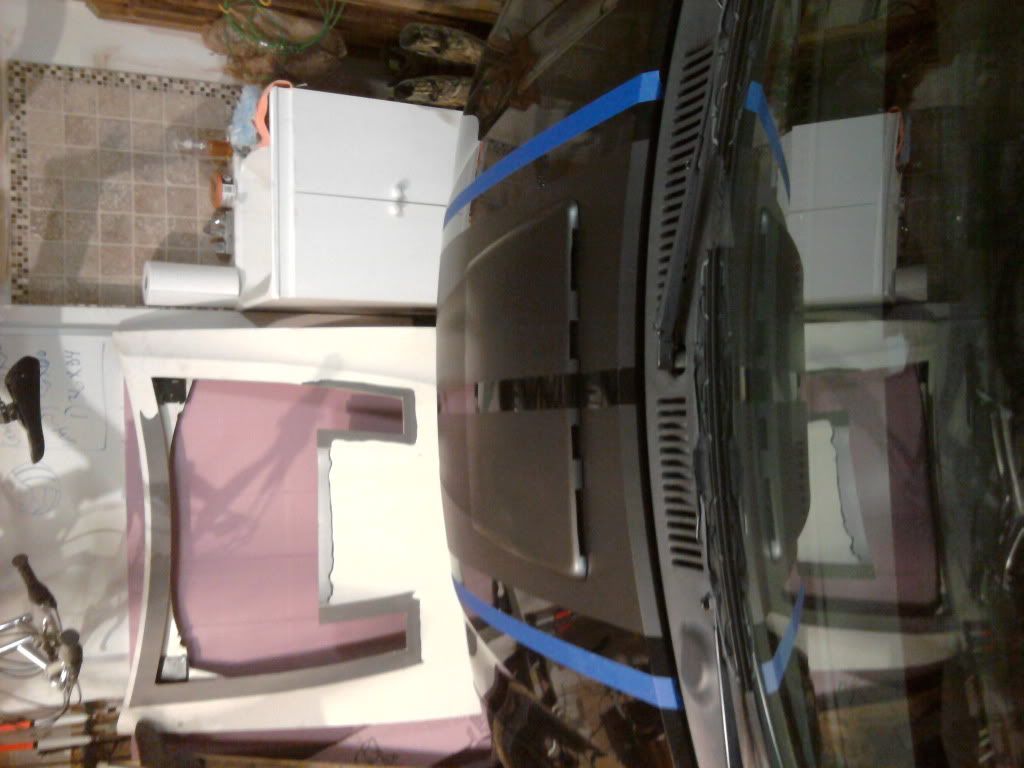 ok ladies and gents... it is hard to tell because my secondary stripe is just in painters tape and two different shades of blue.. but anodized blue is my new accent,
(lugs, calipers, true blue headlights, fogs, reverse lights, neon lighting in the scoop and grills, and blue tinted mirrors) so the shade may be off for now, but for the scheme of things which set of stripes works best?
Started on the front bumper.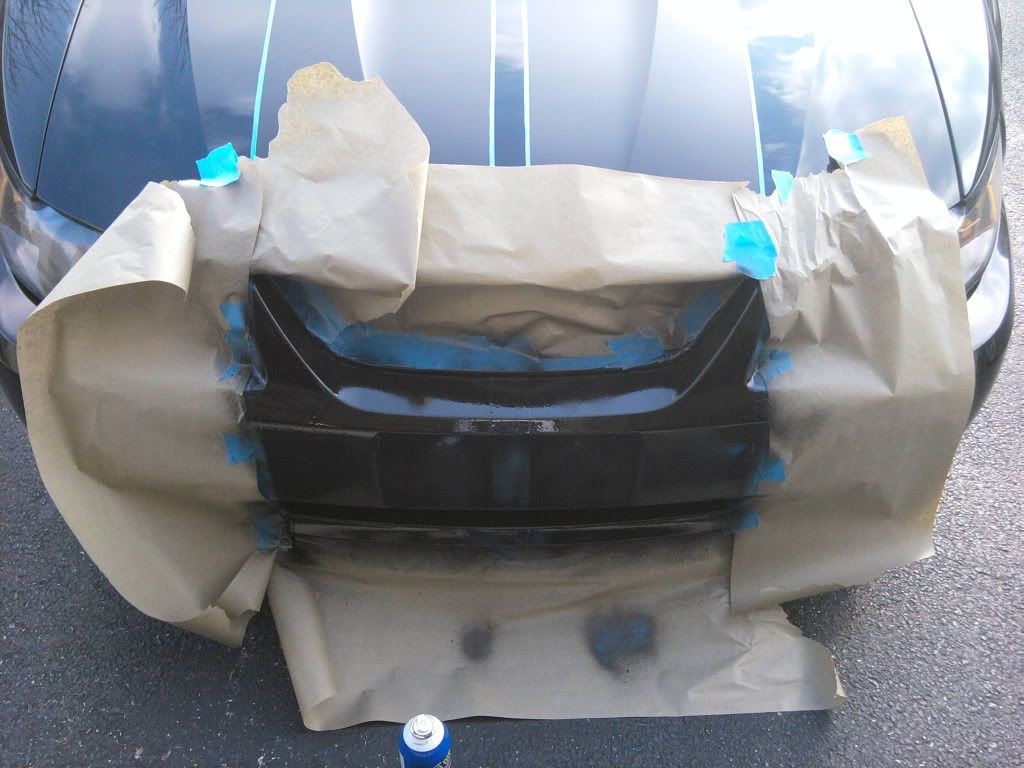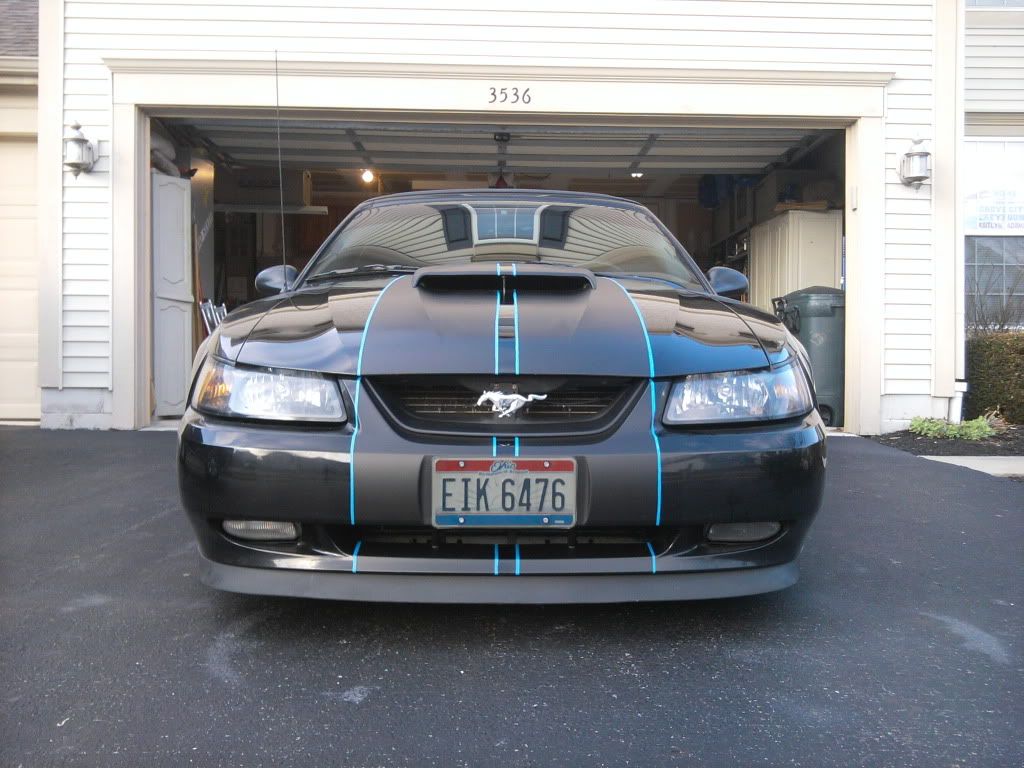 Figured ehh wtf might as well tie in the interior somehow... just letting the stripes fall into the interior