Discussion Starter
·
#1
·
Hello! it's me again bothering everybody with my car! hahaha I'm having this issue with the engine oil :s
Yesterday I noticed a little pool of oil on my garage floor so I checked and realized that it was leaking only when the car is ON (little but continous drops) and is coming out of this piece (I'm guessing it's a sensor):
So I took it off and cleaned it, as shown below: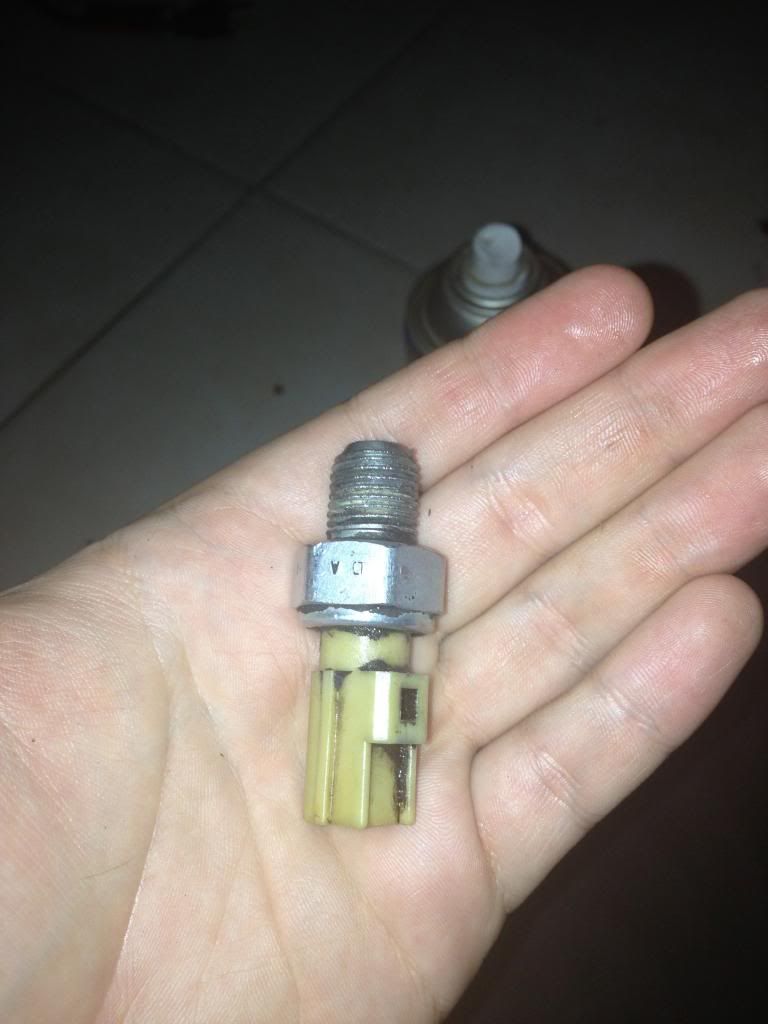 But now that I placed it back where it was, it's dropping a lot more oil (again, just when the car is ON) and is no longer just drops, but a continous "stream" of oil, I think I already lost half of the oil and I don't know if I can make it on time so I can take it to someone to get it fixed.
Do you think this may be caused because I didn't add that strange white tape (
https://www.google.com.mx/search?hl...8.841.6j3.9.0...0.0...1ac.1.7.img.VlZa_o0hDwE
) when re attaching the sensor??
All your help will be much appreciated, and thank you very much in advance!