Discussion Starter
·
#1
·
A friend got me a cell phone case for Christmas that matched my car. Unfortunately they sent the wrong model and the price in shipping it back wasn't worth the hassle. She was really upset over it, so I dissected it and made it part of the Mustang...
The '13 decklid panel, ripped off the car and disassembled. What a pain. Broke three of the clips in the process, so when I reinstalled it I used some 3M tape to help hold it on.
What we had to work with... disassembled gas cap and the cell case.
Using the tri-bar as a guide, I went all slice 'n' dice on it's ass.
That looks nice. Let's put this baby together.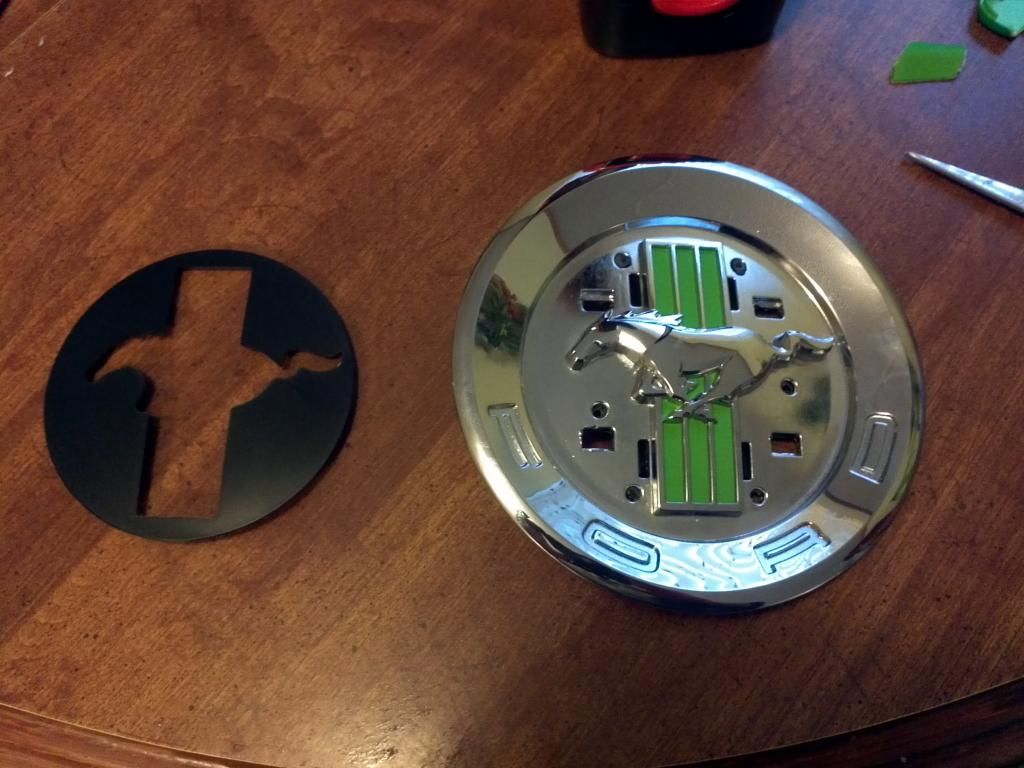 Gas cap mocked up to see how it looks... me likey.
Decklid back in one piece.
Back on the car (sorry it was dark at the time of reassembly).